News

Click on a headline to show / hide the entire article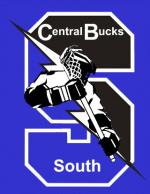 REMINDER to Register
Fall League is right around the corner we need to get a head count for the teams.
Please use the following Link to Register.
https://forms.office.com/Pages/ResponsePage.aspx?id=j0gLqp78hUGl4zhCIN8jysTQuTUsKq9DsZYLkaAFXz5UQjhCQlc1VDZQNDNUMEcxWVU5RkU5T0hLVi4u
Thanks
Coach Strayline
---
Welcome to CB South Titans Lacrosse
Contact us:
Varsity Coach Mike Strayline
JV Coach John Fisher
Parents Association:
President - Dave Poli
Vice President - Ken Novick
Treasurer - Trish Traverse
Secretary - Terry Sphar
Fundraising - Carol Sautner/Drew Ballentine
CB SOUTH Boys Lacrosse Pictures
Check out the latest pics at our CBS LAX shutterfly site!

https://cbslax.shutterfly.com/
If you have photos, upload them to our site! See Jean Gallagher with any questions.
Schedule
Members - Log In for a Complete Schedule.
Results
VARSITY GAME RESULTS SINCE JAN 1, 2017
DATE
LOCATION
DETAILS
RESULTS
Mar 27
Central Bucks South
Oxford
W 12-1
Mar 30
Hatboro Horsham High School
Hatboro Horsham
L 4-16
Apr 3
Holy Ghost Prep
Holy Ghost Prep
W 10-9
Apr 7
Central Bucks South
Truman
W 20-1
Apr 8
Central Bucks South
West Chester East
L 12-19
Apr 12
Springford
at Springford
L 5-16
Apr 18
War Memorial Field
CB West
L 3-11
Apr 20
Central Bucks South
vs Kennett
W 8-7
Apr 21
Central Bucks South
Council Rock South
W 12-10
Apr 24
Central Bucks South
Archbishop Wood
W 17-6
Apr 25
Central Bucks South
North Penn
L 12-14
Apr 28
Council Rock North High School
Council Rock North
L 8-11
May 1
Boyertown
Boyertown
W 14-7
May 3
Central Bucks South
CB East
L 4-13
May 4
Neshaminy
Neshaminy
W 15-11
May 8
Lower Merion
vs Lower Merion
W 13-12
May 9
Pennsbury
Pennsbury
W 14-5
May 11
Central Bucks South
Pennridge
L 6-7
JV Game Results 2017
CB South vs Oxford 3/27 3:30 Cancelled
CB South vs Hatboro Horsham 3/30 5:00 Win 4-3
CB South vs West Chester East 4/8 11:00 am Win 5-4
CB South vs Holy Ghost Prep 4/3 5:30 Win 10-1
CB South vs Truman 4/7 5:00 Win 20-1
CB South vs Springford 4/12 5:00pm Loss 1-7
CB South vs CB West 4/18 6:00 Loss 4-7
CB South vs Kennett 4/20 3:30 Win 10-1
CB South vs Council Rock South 4/21 5:30 Win 11-1
CB South vs Archbishop Wood 4/24 3:30 Win 11-0
CB South vs North Penn 4/25 5 pm Loss 3-4 OT
CB South vs Council Rock North 4/28 5:00 Win 9-8
CB South vs Boyertown 5/1 5:00 Loss 4-9
CB South vs CB East 5/3 5:30 Loss 4-7
CB South vs Neshaminy 5/4 5:00 Win 10-0
JV Tournament at North Penn 2 wins, 1 loss
CB South vs Lower Merion 5/8 Tie
CB South vs Pennsbury 5/9 5:00 Win 13-0
CB South vs Pennridge 5/11 5:00
WINS 10 LOSSES 5 Ties 1