Welcome to CB South Titans Lacrosse
CB SOUTH Boys Lacrosse Pictures
Check out the latest pics at our CBS LAX shutterfly site!

https://cbslax.shutterfly.com/
If you have photos, upload them to our site! See Jean Gallagher with any questions.
JV Game Results 2015
CB South vs North Penn 8-3 Win
Results
VARSITY GAME RESULTS SINCE JAN 1, 2015
DATE
LOCATION
DETAILS
RESULTS
Mar 23
War Memorial Field
vs Abington
W 20-10
Mar 24
War Memorial Field
v North Penn
W 19-2
Schedule
Members - Log In for a Complete Schedule.
News

Click on a headline to show / hide the entire article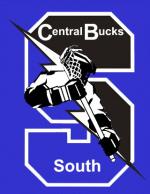 Parents
Payment in full of Parents Association Dues in the amount of $400 was due at the Pasta Dinner on March 10th. As we have discussed in various meetings leading up to this point, it takes a financial commitment to keep our program at the level we have achieved. What does the money pay for? $250 goes for Players Only Gameday Gear for all players and includes: Numbered Pinnie (already received), Short Sleeve Shirt, Hoodie, Sweatpants, Socks, and Helmet Decals. The other $150 is the Parents Association Dues. This payment provides the critical elements of the program including: Coaches' stipends for the Fall / Winter / Spring, Team Banquet, Equipment, Practice Fields, Video Taping, Training, Team Website, and the Katie Sampson Tournament. Recognizing the potential for challenges associated with the fees, the parents association afforded each family the opportunity to sell ads for the ad book and can still sell coaches cards to offset some or all of the Parents Association Dues.
Players will not receive their player pack, being distributed this Friday, until full payment is received. If you have not made your payment yet, please contact Tom Maclin, Treasurer on his cell at 215-815-4301 or by email at maclinte2@verizon.net to make your payment as soon as possible.
To clarify any confusion in reference to refunds for ads, refunds will be made when all ads are paid in full. Players are expected to make the full Parent Association Dues payment, then will receive a refund based on the dollar amount of ads sold.
If there is any issue with making the Parent Association Dues payment, please contact an officer of the Parents Association.
---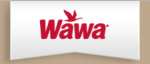 As discussed at the January Parents' meeting, we will have WAWA shortie coupons available to purchase/sell.
The Wawa coupon program is a great deal for the buyer and the team. The cards cost $4 each and can be redeemed for a shortie at any Wawa for $4 (Shortie's normally cost $4.39.) The team gets to keep $1 for each coupon sold.
If you are interested in purchasing cards, please contact Kathy Pendleton at ktpendle@comcast.net. She can arrange to deliver them to work-outs or make other arrangements if necessary.
---
---
---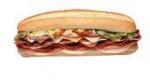 WAWA coupons are now available. Coupons are $4 each and are good for a sandwich at WAWA. The team raises $1 for each coupon sold and you get a deal over the normal cost of the sandwich at Wawa! Contact Kathy Pendleton at kathy_pendleton@merck.com if you are interested in purchasing coupons.
---