News

Click on a headline to show / hide the entire article
---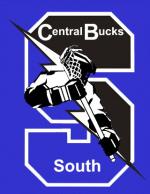 Attached is the February Practice Schedule
---
Weather will be good enough for us to get out on the Turf on Friday Jan 13th from 3pm to 5pm. Please note this is OPTIONAL!! Freshman can take the Sports bus from Unami and Tamanend. Please make sure you have FULL EQUIPMENT.
All players must register on Family ID and have there Physical paperwork in by Febuary 24th in order to tryout for Lacrosse.
All paperwork can be found on the CDSD.ORG website under Athletics.
Thanks
Coach Strayline
---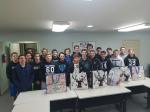 The boys lacrosse team of Central Bucks South worked with NOVA to provide food to families in need. NOVA (Network of Victims Assistance) helps families that have been affected by crime. The boys worked together to fill 15 bags containing ingredients for a healthy holiday meal. While there, they learned about the families they were helping.
Thanks to Janet Sicilia for leading this project and for all players and families who participated in a variety of ways!!
---
Welcome to CB South Titans Lacrosse
Contact us:
Varsity Coach Mike Strayline
JV Coach John Fisher
Parents Association:
President - Dave Poli
Vice President - Ken Novick
Treasurer - Trish Traverse
Secretary - Terry Sphar
Fundraising - Carol Sautner/Drew Ballentine
CB SOUTH Boys Lacrosse Pictures
Check out the latest pics at our CBS LAX shutterfly site!

https://cbslax.shutterfly.com/
If you have photos, upload them to our site! See Jean Gallagher with any questions.
Schedule
Members - Log In for a Complete Schedule.
Results
No results have been posted.
JV Game Results 2017
CB South vs Souderton 3/15 3:30
CB South vs PW 3/22 3:30
CB South vs Oxford 3/27 3:30
CB South vs Hatboro Horsham 3/30 5:00
CB South vs West Chester East 3/31 5:00
CB South vs Holy Ghost Prep 4/3 5:30
CB South vs Archbishop Wood 4/6 5:30
CB South vs Truman 4/7 5:00
CB South vs Springford 4/12 5:00pm
CB South vs CB West 4/18 5:30
CB South vs Kennett 4/20 3:30
CB South vs Council Rock South 4/21 5:00
CB South vs North Penn 4/25 5 pm
CB South vs Council Rock North 4/28 5:00
CB South vs Boyertown 5/1 5:00
CB South vs CB East 5/3 5:30
CB South vs Neshaminy 5/4 5:00
CB South vs Pennsbury5/9 5:00
CB South vs Pennridge 5/11 5:00
WINS xx LOSSES xx Ties xx