News

Click on a headline to show / hide the entire article
---
Reminder to Register!!!!
Rising Juniors & Rising Seniors –
We are going to participate in a local tournament which we believe will not interfere with your club team commitments.
The Philly's Elite Invitational Tournament is the premier local tournament offered specifically to high school teams and is considered a major recruiting tournament (info can be found at www.phillyselite.heritagelacrosse.com). I am pleased to announce that CB South was invited to participate!
Details below
Location - MSI Village (Chester County)
Date - Tuesday, June 26th & Wednesday, June 27th (all games in the morning)
Cost - $200 per player
Format - 5 games guaranteed, 3/Day 1, 2/Day 2
Other - Pinnies for players to assure an accurate College Coaches' Book.
We MUST receive your response no later than FRIDAY (6/8). Any questions please let me know ASASP.
PLEASE REGISTER DIRECTLY ON THEIR WEBSITE NO LATER THAT THIS WEDNESDAY, JUNE 5TH
http://phillyselite.heritagelacrosse.com/
Mike Strayline
Head Boys Lacrosse Coach
Central Bucks South High School
mstrayline@gmail.com
---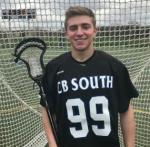 By Chris Goldberg, Phillylacrosse.com, Posted 5/13/18
Central Buks South 2018 midfielder Evan Quinn has been named the Pansini Law Group Male Scholar-Athlete of the Week.
The award recognizes senior and junior lacrosse players that excel in academics, service and athletics.
Congratulations Evan!
http://m.phillylacrosse.com/site/phillylacrosse/phillylacrosse-com-2013-03-13-womens-lacrosse?url=http%3A%2F%2Fphillylacrosse.com%2F2018%2Fpansini-law-group-male-scholar-athlete-of-the-week-central-bucks-south-2018-mf-quinn%2F#2622
---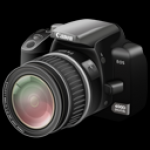 CALLING ALL PHOTOGRAPHERS...POST YOUR PHOTOS ON THE CB SOUTH SITE!
Over the years we have had some terrific parents take some AMAZING photos of the Team. We use the photos to post on the website and the end of season slide show.
We need YOU, please join our Shutterfly site and add your photos and those of your son's Teammates today!
---
JV GAME SCHEDULE / RESULTS - 2018
CB South vs Spring Ford 3/27 5:30pm (Loss - 7-2)
CB South @ Marple Newtown 3/29 5:00pm (Win - 17-4)
CB South @ Plymouth Whitemarsh 4/4 5:00pm (Win - 10-5)
CB South vs Holy Ghost 4/9 4:30pm (Win - 14-0)
CB South vs Hatboro Horsham 4/11 3:30pm (Win 13-2)
CB South @ West Chester East 4/14 11:00am (Win 14-4)
CB South vs CB West 4/16 5:30pm (Loss - 8-5)
CB South @ Kennett 4/19 4:00pm (Tie - 5-5)
CB South @ Council Rock South 4/20 3:30pm (Win 12-2)
CB South @ North Penn 4/24 (Win 7-3)
CB South vs Council Rock North 4/27 3:30pm (Win 11-5)
CB South @ CB East 5/1 3:30pm (Win 8-5)
CB South vs Neshaminy 5/4 3:30pm (Win 11-0)
North Penn LAX Tournament 5/5
CB South vs Pennsbury 5/7 5:30pm (Win 14-2)
CB South @ Pennridge 5/9 5:30pm (Loss 5-4)
FINAL TOTAL - 11 Wins, 3 Losses, 1 Tie

CB South Titans Lacrosse
The CB South LAX Parents' Association is only as strong as it's members...please volunteer as we need YOU to help support the Team!
Welcome to CB South Titans Lacrosse
Contact us:
Varsity Head Coach - Mike Strayline
JV Head Coach - Chris Jacobsen
Parents Association:
President - Ken Novick
Vice President - Dennis Loverdi
Treasurer - Trish Traverse
Secretary - Terry Sphar
Fundraising - Drew Ballentine
CB SOUTH Boys Lacrosse Pictures
Check out the latest pics at our CBS LAX shutterfly site!

https://cbslax.shutterfly.com/
If you have photos of the Team please upload them to our site!
Schedule
Members - Log In for a Complete Schedule.
Results
VARSITY GAME RESULTS SINCE MAR 1, 2018
DATE
LOCATION
DETAILS
RESULTS
Mar 27
CB South Turf Field
vs Spring Ford
L 5-11
Mar 29
Marple Newtown
@ Marple Newtown
L 7-10
Apr 4
Plymouth Whitemarsh HS
@ PW
W 12-7
Apr 9
CB South Turf Field
vs Holy Ghost
W 9-8
Apr 11
CB South Turf Field
vs Hatboro Horsham
W 13-8
Apr 13
Truman High School
@ Truman HS
W 21-2
Apr 14
West Chester East HS
@ WC East HS
W 11-10
Apr 16
CB South Turf Field
vs CB West
L 6-7
Apr 19
Kennitt High School
@ Kennett HS
W 10-2
Apr 20
Council Rock South High School
@ CR South HS
W 11-5
Apr 24
North Penn High School
@ North Penn HS
L 4-8
Apr 27
CB South Turf Field
vs CR North HS
W 13-8
May 1
Central Bucks East
@ CB East HS
L 4-15
May 4
CB South Turf Field
vs Neshaminy HS
W 24-10
May 7
CB South Turf Field
vs Pennsbury HS
W 12-6
May 9
Pennridge High School
@ Pennridge HS
L 7-15
May 10
CB South Turf Field
vs Lower Merion
W 16-5
May 15
CB South Turf Field
Home vs West Chester East
L 8-12
VARSITY UPCOMING GAME SCHEDULE