News

Click on a headline to show / hide the entire article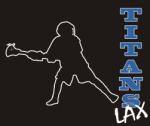 Please join us for the 2017 CB South Boys Lacrosse Banquet which will be held this year on June 6th in the CB South cafeteria!
ALL PLAYERS in JV and Varsity are invited and encouraged to participate with their parents/guardians. Unfortunately, we cannot have siblings attend.
We ask that all players respond to the EVITE by TUESDAY May 30 as we need to give a count to the caterer.
RSVP for each person attending, including the player's name.
---
Congratulations Chris on this great honor. Attached is the coverage that was included today on Phillylacrosse.com
By Chris Goldberg Phillylacrosse.com, Posted 4/11/17
Central Bucks South 2017 defenseman Christopher Surina has been named the Pansini Law Group Scholar-Athlete of the Week.
The award recognizes senior and junior lacrosse players that excel in academics, service and athletics.
Christopher Surina profile:
Year:2017 High school:Central Bucks South Position:Defense Club Team:Bucks Select College committed to:King's College
Extracurricular Activities:Active National Honor Society Members, Lacrosse team for 4 years, Feed-N-Read council (promotes school-wide reading), Active Member of the Sons of the American Legion, work part-time at Chickie's and Pete's.
Community/ Service Organizations:Habitat for Humanity, Neshaminy Manor, Warrington Earth Day, participant in MLK forum at CB South, Sons of the American Legion, Coaching the Youth Lacrosse program Warrington Warriors
Academic honors/awards, GPA:Distinguished Honors throughout High School, Principal's Award (at least a 3.5 GPA for 3+ years), Accumulative GPA 3.95 (while taking numerous AP courses both junior and senior year).
Athletic honors:2014 Titan Award, 2015 Defensive Player of the Year, two-time captain including 2017 Team Captain
What will you major in at King's and what are your future goals? Surina:"At King's College, I will be a part of the Physician Assistant program, which is a 5-year accelerated program. I have also been accepted into the Honors Program at King's. The Physician Assistant Program at King's is one of the best PA Programs in the state, with 40 years of experience in providing sophisticated didactic and clinical training in all areas of medicine. The Honors Program will provide me the opportunity to develop intellectually and emotionally by interacting with other students who also enjoy a rigorous curriculum. Following my clinical rotations after my 5th year in King's PA Program, I plan to work in either the field of sports medicine or orthopedics."
How do you describe leadership? Surina:"I view leadership as setting a positive example for others through hard work and dedication which leads to one being well-respected by their peers. I feel that I strive under the pressure it takes to be a leader; I find it both exhilarating and rewarding. I believe that by being fully dedicated and working my absolute hardest, I can better myself and those around me. Leadership is an exceptional quality and I am very grateful that I am often perceived as being a leader both athletically and scholastically."
How do you balance lacrosse, school, and extracurriculars? Surina:"My parents taught me when I was younger to be diligent and take pride in everything that I do. I feel that I have done well in learning how to effectively prioritize my time, which will absolutely benefit me in college considering that I will be part of the very demanding Physician Assistant Program along with playing lacrosse at King's."
High school coaches from Philly, Delaware, South Jersey, or the Lehigh Valley may nominate a player (junior or senior) for the Pansini Law Group Scholar-Athlete of the Week by e-mailing us at golax@phillylacrosse.com
---
Welcome to CB South Titans Lacrosse
Contact us:
Varsity Coach Mike Strayline
JV Coach John Fisher
Parents Association:
President - Dave Poli
Vice President - Ken Novick
Treasurer - Trish Traverse
Secretary - Terry Sphar
Fundraising - Carol Sautner/Drew Ballentine
CB SOUTH Boys Lacrosse Pictures
Check out the latest pics at our CBS LAX shutterfly site!

https://cbslax.shutterfly.com/
If you have photos, upload them to our site! See Jean Gallagher with any questions.
Schedule
TUE. JUN 6, 2017 6:30 PM - 8:00 PM
PARENTS ASSOCIATION EVENT
Annual Banquet
Central Bucks South
Members - Log In for a Complete Schedule.
Results
VARSITY GAME RESULTS SINCE JAN 1, 2017
DATE
LOCATION
DETAILS
RESULTS
Mar 27
Central Bucks South
Oxford
W 12-1
Mar 30
Hatboro Horsham High School
Hatboro Horsham
L 4-16
Apr 3
Holy Ghost Prep
Holy Ghost Prep
W 10-9
Apr 7
Central Bucks South
Truman
W 20-1
Apr 8
Central Bucks South
West Chester East
L 12-19
Apr 12
Springford
at Springford
L 5-16
Apr 18
War Memorial Field
CB West
L 3-11
Apr 20
Central Bucks South
vs Kennett
W 8-7
Apr 21
Central Bucks South
Council Rock South
W 12-10
Apr 24
Central Bucks South
Archbishop Wood
W 17-6
Apr 25
Central Bucks South
North Penn
L 12-14
Apr 28
Council Rock North High School
Council Rock North
L 8-11
May 1
Boyertown
Boyertown
W 14-7
May 3
Central Bucks South
CB East
L 4-13
May 4
Neshaminy
Neshaminy
W 15-11
May 8
Lower Merion
vs Lower Merion
W 13-12
May 9
Pennsbury
Pennsbury
W 14-5
JV Game Results 2017
CB South vs Oxford 3/27 3:30 Cancelled
CB South vs Hatboro Horsham 3/30 5:00 Win 4-3
CB South vs West Chester East 4/8 11:00 am Win 5-4
CB South vs Holy Ghost Prep 4/3 5:30 Win 10-1
CB South vs Truman 4/7 5:00 Win 20-1
CB South vs Springford 4/12 5:00pm Loss 1-7
CB South vs CB West 4/18 6:00 Loss 4-7
CB South vs Kennett 4/20 3:30 Win 10-1
CB South vs Council Rock South 4/21 5:30 Win 11-1
CB South vs Archbishop Wood 4/24 3:30 Win 11-0
CB South vs North Penn 4/25 5 pm Loss 3-4 OT
CB South vs Council Rock North 4/28 5:00 Win 9-8
CB South vs Boyertown 5/1 5:00 Loss 4-9
CB South vs CB East 5/3 5:30 Loss 4-7
CB South vs Neshaminy 5/4 5:00 Win 10-0
JV Tournament at North Penn 2 wins, 1 loss
CB South vs Lower Merion 5/8 Tie
CB South vs Pennsbury 5/9 5:00 Win 13-0
CB South vs Pennridge 5/11 5:00
WINS 10 LOSSES 5 Ties 1