News

Click on a headline to show / hide the entire article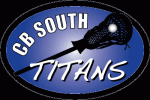 There will be a Spirit Night at the Valley Square Chipotle on Tuesday September 20 from 5-9pm. Come out and support CB South Boys Lacrosse.
Attached is the flyer to present to ensure the team is credited. Please share this with friends and family!
---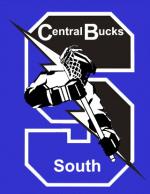 CB South Lacrosse would like to welcome the incoming Freshmen to our weight lifting program. Please see the schedule below for specific dates to train on proper use and care of the CB South Weight room. Please note this is not mandatory. We would just like to make sure the Freshmen are prepared for our weight lifting program when School starts.
Freshmen August 23rd and 25th from 7pm to 8pm
Weight lifting Schedule when School begins will be open to all players on.
Mondays and Wednesdays from 7pm to 9pm
Thanks
Coach Strayline
---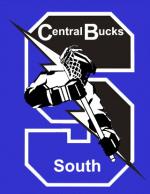 Fall League is here and its time to get registered. This year we will be fielding 3 teams to maximize playing time. Please email cbsboyslacrosse@cbsd.org with your intention to play. Please make checks Payable to CB SOUTH ACTIVITIES FUND and send to Coach Strayline at 15 Old New Rd Warrington Pa 18976. I need all checks by August 26th to secure the 3 teams in the league. This years fee will be $110 that will cover the cost of the League and Pinnies for all players. The League starts Sept 11th and will end Nov 6th we will play on Sundays only. If you have Questions or concerns please feel free to email me at cbsboyslacrosse@cbsd.org Thanks Coach Strayline
---
Lifting workouts will resume this week 8-8-2016. Summer is almost over and its time to get to work. I gave each player a workout program during the exit interviews I would hope you all have taken it seriously. Please note the following times for lifting.
Monday-Wednesday 6pm to 8pm
Tuesday-Thursday 7pm to 8pm
Please stayed tuned for Fall league registration. I will be sending a email out shortly with all the details.
Thanks
Coach Strayline
---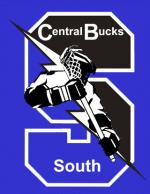 Congratulations to the following seniors who will be playing lacrosse in college in the fall!
Connor Grant - Lebanon Valley College
Andrew Fisher - Bryn Athyn College
Evan Falkowski - Mount Saint Mary's University
Best wishes to these and all our seniors as they graduate!
---
Welcome to CB South Titans Lacrosse
Contact us:
Varsity Coach Mike Strayline
JV Coach Chris Jacobsen
Parents Association:
President - Mike Mignogna
Vice President - Dave Poli
Treasurer - Sheree Ross
Secretary - Kerry Vogt
Fundraising - Carol Sautner
CB SOUTH Boys Lacrosse Pictures
Check out the latest pics at our CBS LAX shutterfly site!

https://cbslax.shutterfly.com/
If you have photos, upload them to our site! See Jean Gallagher with any questions.
Schedule
TUE. SEP 20, 2016 5:00 PM - 9:00 PM
FUNDRAISER
Spirit Night - Valley Square
Chipotle
Members - Log In for a Complete Schedule.
Results
VARSITY GAME RESULTS SINCE JAN 1, 2016
DATE
LOCATION
DETAILS
RESULTS
Mar 29
North Penn High School
vs North Penn
W 9-8
Mar 31
Central Bucks South
vs Hatboro Horsham
L 8-12
Apr 5
Pennridge High School
vs Pennridge
L 9-15
Apr 8
Central Bucks East
vs CB East
L 3-12
Apr 11
Central Bucks South
vs Souderton
W 16-5
Apr 14
Archbishop Wood
vs Archbishop Wood
W 13-8
Apr 15
Central Bucks South
vs CB West
L 5-10
Apr 18
Central Bucks South
vs North Penn
L 7-11
Apr 21
Hatboro Horsham High School
v HH
L 9-10
Apr 25
Central Bucks South
vs Holy Ghost Prep
W 10-7
Apr 27
Central Bucks South
vs Pennridge
W 7-4
Apr 29
Central Bucks South
vs CB East
L 5-13
May 2
Truman High School
at Truman
W 19-4
May 3
Souderton High School
vs Souderton
W 11-10
May 9
Oxford
vs Oxford
W 17-6
May 10
CB West High School
vs CB West
W 6-5
May 11
Central Bucks South
vs Downingtown East
L 5-10
JV Game Results 2016
CB South vs North Penn 2-5 L
CB South vs Hatboro Horsham 1-5 L
CB South vs Pennridge 2-3 L
CB South vs CB East 0-4 L
CB South vs Souderton 3-2 W
CB South vs Archbishoop Wood 7-2 W
CB South vs Cb West 3-3 T
CB South vs North Penn
CB South vs Hatboro Horsham 4-7 L
CB South vs Holy Ghost Prep 7-2 W
CB South vs Pennridge 6-6 T
CB South vs CB East 2-11 L
Truman High School 8-2 W
CB South vs Souderton 8-4 W
CB South vs Oxford 12-0 W
CB South vs CB West 2-6 L
CB South vs Downingtown East 4-13 L
Y
WINS 6 LOSSES 9 Tips 2