News

Click on a headline to show / hide the entire article
Congratulations to Austin Novick for His Commitment to play College Lacrosse.
.@MainLineSportsC boys' recruit: Central Bucks South 2019 ATT/MF Novick commits to Widener
Saturday, 1st December 2018

Categories Boy's/Men's, High School, Recruiting
By Chris Goldberg
Phillylacrosse.com, Posted 12/1/18
Central Bucks South High School 2019 attackman/midfielder Austin Novick has committed to play Division III lacrosse at Widener University.
Austin Novick profile:
High School: Central Bucks South High School
Graduation Year: 2019
Position: Attack/Midfield
College committed to:Widener University
Club Team: Phillie Elite
Lacrosse Honors: 2016 Inside Lacrosse uncommitted All-Star game, 2017 Suburban 1 Honorable Mention, 2018 Suburban 1 third team, 4 year varsity player
Academic Honors: Honors and AP classes throughout high school
What do you plan to major in? Business
Why did you choose Widener? "I chose Widener because it is a great school and the coaching staff. My family and I really like Coaches Lockard and Daugherty. The guys on the team were very nice when I went on my visits. It was down to Widener and Susquehanna. Ultimately the school that felt right was how I made my decision."
Outlook for your HS team for 2019? "We have a very strong senior class. Our offense has stayed the same, aside from graduating one senior. As a whole will have to fill those shoes which I believe we will be able to if we work as a unit instead of individuals. We have all been playing together for three years now so we know each others tendencies, so if we are able to play smart and work out the kinks, we will be a very explosive offense. We are strong at the X with two young, talented face off specialists. Our defense can become an elite group filled with mainly seniors."
Thank You: "Thank you to Coaches Lockard and Daugherty. Also to Dave Sowers for being one of my favorite coaches and showing me how to love the game. Thanks to Brian Harrington for expanding my game while playing for him and JP Banks for being my club coach for 8 years. I'd also like to thank Coach Strayline and kruetzer as well as the rest on the CB South coaching staff for their guidance along the recruiting process. Lastly, a special thanks to my Dad, Mom, and Sister for always being my biggest supporters and going through the sacrifices that were needed to allow me to pursue lacrosse in college."
Other schools considered: Susquehanna, Scranton, and Stockton
---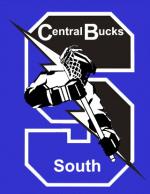 Workout Schedule starting 11/26/2018
Monday Weight Room 6:30pm to 8:00pm All players
Tuesday Aux Gym Stick work 9-10th grade 7-8pm
11-12 Grade 8-9pm
Wednesday Weight Room 6:30pm to 8:00pm All Players
Thurdays Aux Gym Conditioning 7-8:30pm All Players
Thanks Coach Strayline
---
Our workout schedule is changed to the following.
Mondays & Wednesdays 6:30pm to 8pm Weight room All Players.
Thursdays 7-9pm Aux Gym Basketball and Wall ball alternating weeks.
This Thursday is Basketball.
Thanks
Coach Strayline
---
JV GAME SCHEDULE / RESULTS - 2018
CB South vs Spring Ford 3/27 5:30pm (Loss - 7-2)
CB South @ Marple Newtown 3/29 5:00pm (Win - 17-4)
CB South @ Plymouth Whitemarsh 4/4 5:00pm (Win - 10-5)
CB South vs Holy Ghost 4/9 4:30pm (Win - 14-0)
CB South vs Hatboro Horsham 4/11 3:30pm (Win 13-2)
CB South @ West Chester East 4/14 11:00am (Win 14-4)
CB South vs CB West 4/16 5:30pm (Loss - 8-5)
CB South @ Kennett 4/19 4:00pm (Tie - 5-5)
CB South @ Council Rock South 4/20 3:30pm (Win 12-2)
CB South @ North Penn 4/24 (Win 7-3)
CB South vs Council Rock North 4/27 3:30pm (Win 11-5)
CB South @ CB East 5/1 3:30pm (Win 8-5)
CB South vs Neshaminy 5/4 3:30pm (Win 11-0)
North Penn LAX Tournament 5/5
CB South vs Pennsbury 5/7 5:30pm (Win 14-2)
CB South @ Pennridge 5/9 5:30pm (Loss 5-4)
FINAL TOTAL - 11 Wins, 3 Losses, 1 Tie

CB South Titans Lacrosse
The CB South LAX Parents' Association is only as strong as it's members...please volunteer as we need YOU to help support the Team!
Welcome to CB South Titans Lacrosse
Contact us:
Varsity Head Coach - Mike Strayline
JV Head Coach - Chris Jacobsen
Parents Association:
President - Patric Jones
Vice President - Dennis Loverdi
Treasurer - Trish Traverse
Secretary - Terry Sphar
Fundraising - Helene Dunn
CB SOUTH Boys Lacrosse Pictures
Check out the latest pics at our CBS LAX shutterfly site!

https://cbslax.shutterfly.com/
If you have photos of the Team please upload them to our site!
Schedule
Members - Log In for a Complete Schedule.
Results
VARSITY GAME RESULTS SINCE MAR 1, 2018
DATE
LOCATION
DETAILS
RESULTS
Mar 27
CB South Turf Field
vs Spring Ford
L 5-11
Mar 29
Marple Newtown
@ Marple Newtown
L 7-10
Apr 4
Plymouth Whitemarsh HS
@ PW
W 12-7
Apr 9
CB South Turf Field
vs Holy Ghost
W 9-8
Apr 11
CB South Turf Field
vs Hatboro Horsham
W 13-8
Apr 13
Truman High School
@ Truman HS
W 21-2
Apr 14
West Chester East HS
@ WC East HS
W 11-10
Apr 16
CB South Turf Field
vs CB West
L 6-7
Apr 19
Kennitt High School
@ Kennett HS
W 10-2
Apr 20
Council Rock South High School
@ CR South HS
W 11-5
Apr 24
North Penn High School
@ North Penn HS
L 4-8
Apr 27
CB South Turf Field
vs CR North HS
W 13-8
May 1
Central Bucks East
@ CB East HS
L 4-15
May 4
CB South Turf Field
vs Neshaminy HS
W 24-10
May 7
CB South Turf Field
vs Pennsbury HS
W 12-6
May 9
Pennridge High School
@ Pennridge HS
L 7-15
May 10
CB South Turf Field
vs Lower Merion
W 16-5
May 15
CB South Turf Field
Home vs West Chester East
L 8-12
VARSITY UPCOMING GAME SCHEDULE