Welcome to CB South Titans Lacrosse
Schedule
Members - Log In for a Complete Schedule.
News

Click on a headline to show / hide the entire article

Modell's is offering a 15% discount to CB South Men's Lacrosse this Holiday Season!! The attached coupon can be used at any Modell's from Black Friday through December 26th. Modell's will also make a donation to CB South Men's Lacrosse for all purchases when the coupon is used! For your shopping convenience, take a picture and keep it on your phone for easy access!!
Thanks to Cheri Jacobsen for arranging the Team Weeks with Modells. If you like a paper coupon, please see Cheri at a game or contact Tom Maclin at maclinte2@verizon.net or 215-815-4301.
---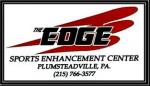 Dear Titan Lacrosse Parent's & Players:
Through your fundraising efforts the Parent Board sponsors the hiring of a professional trainer (Jason Forte of The Edge) to lead the boys in developing their speed, agility and stamina which helps the team compete at the highest level in the spring. This training is open to all players and it is highly encouraged that everyone attend all sessions.
The schedule, beginning Tuesday, December 10, 2013, is every Tuesday, Thursday and Saturday and will conclude on Saturday, March 1, 2014:
Tuesday's: 7:00 to 8:30 PM - CB South Weight Room
Thursday's: 7:00 to 8:30 PM - CB South Auxiliary Gym
Saturday's: 1:00 to 2:15 PM - Outside on the CB South track
Each player should dress in running shoes and running attire. No sticks or lacrosse equipment will be necessary for these training sessions.
This training has been an important part of our success over the past two seasons.
GO TITANS!
Coach Sharman
--
Mike Sharman
Varsity Head Coach
CB South Boy's Lacrosse
---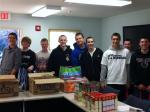 A special thank you to Tyler Dunn, Connor Grant, Jake Henze, Stephen Nowelski, Jake Palfreyman, Mickey Pendleton, Robby Richick, Chris Tanner, Kevin Witchey, Mrs. Grant, Mrs, Richick, and Mrs. Tanner for their help in putting together the food bags for NOVA today. And thank you to all who donated food for this annual event. Thanks to your support we were able to fill 10 food bags for victims of crime in Bucks County. These food bags provide a little happiness to the recipients during the difficult times that they are going through. Your caring and generosity are very much appreciated!
Kathy Pendleton
Editor's note: A big thanks also to Kathy Pendleton for organizing and coordinating the event!!
---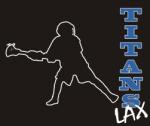 Attached are the rosters for the winter league. The RED team plays in the Varsity Elite Division; the WHITE team plays in the Varsity Division. Please bring all of your required equipment and cleats. The surface is a turf surface. If you have your pinnie from the fall please bring it. I will bring pinnies for everyone else.
Our first game is Sunday, December 8th at Power Time Sports. The schedule is not posted currently, but you can view the schedule each week at www.powertimesports.com.
Directions: 426 Case Blvd. Flemington, NJ 08822
> Take 202 North to the Flemington Circle
> Continue North on 202 through the circle and proceed through the next traffic light
> Stay in your right lane and bear off at the ramp about a mile down the road
> Turn left at the end of the ramp and proceed to the traffic light crossing over 202. This is Case Blvd
> Power Time will be on your right about a 1/4 mile down the road
> Please be at the first game 30 minutes prior to game time
GO TITANS!
Mike Sharman
Varsity Head Coach
CB South Boy's Lacrosse
---
Want to enjoy some great Wawa hoagies and help out CB South Men's Lacrosse at the same time? For just $4 each, you can get a coupon for a Wawa shorti hoagie. And, for every coupon we sell, the team gets $1. Keep them in your glove compartment or lacrosse bag for a quick meal after a game or practice. For those of you trying to get a jump on your holiday shopping, they also make great stocking stuffers. To purchase coupons, see Kathy or Joe Pendleton at an upcoming game or practice, or e-mail Kathy at ktpendle@comcast.net and let her know how many you need.
---