Welcome to CB South Titans Lacrosse
CB SOUTH Boys Lacrosse Pictures
Check out the latest pics at our CBS LAX shutterfly site!

https://cbslax.shutterfly.com/
If you have photos, upload them to our site! See Jean Gallagher with any questions.
JV Game Results Since 3/3/2014
March 21 Upper Darby High School W 10-2
April 2 North Penn W 13-1
April 3 Hatboro Horsham W 11-7
April 5 Abington W 14-1
April 9 CB West W 10-5
April 12 Souderton W 12-2
April 14 CB East L 3-7
April 17 North Penn W 9-3
April 23 Penn Ridge W 11-4
April 29 Hatboro Horsham W 6-5
May 1 CB West W 8-5
May 3 West Chester Rustin W 14-2
May 6 Souderton W 14-5
May 7 Holy Ghost Prep W 15-4
May 9 CB East L 6-8
WINS: 13 LOSSES: 2
Results
No results have been posted.
Schedule
Members - Log In for a Complete Schedule.
News

Click on a headline to show / hide the entire article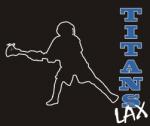 The Meeting for Monday 9/29 has been rescheduled for October 9, 2014. You will receive a message with the location.
The success of the CB South Boy's Lacrosse program is dependent on all parents getting involved. There is a voluteer meeting scheduled on Thursday October 9, 2014 at CB South - room to be announced. All parents are requested to attend and volunteer to be involved in one or more of the many events, fundraisers and jobs necessary to keep our program moving forward. See you there!
---