Welcome to CB South Titans Lacrosse
CB SOUTH Boys Lacrosse Pictures
Check out the latest pics at our CBS LAX shutterfly site!

https://cbslax.shutterfly.com/
If you have photos, upload them to our site! See Jean Gallagher with any questions.
Results
No results have been posted.
Schedule
Members - Log In for a Complete Schedule.
News

Click on a headline to show / hide the entire article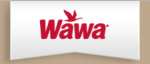 As discussed at the January Parents' meeting, we will have WAWA shortie coupons available to purchase/sell.
The Wawa coupon program is a great deal for the buyer and the team. The cards cost $4 each and can be redeemed for a shortie at any Wawa for $4 (Shortie's normally cost $4.39.) The team gets to keep $1 for each coupon sold.
If you are interested in purchasing cards, please contact Kathy Pendleton at ktpendle@comcast.net. She can arrange to deliver them to work-outs or make other arrangements if necessary.
---
---
---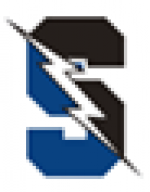 Save the Date!!
Pasta Dinner for the coaches, players and their families ( parents and siblings invited, too).
Date: March 10, 2015
Time: 6-8 PM after practice
Where: CB South Cafeteria
More to follow……
---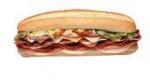 WAWA coupons are now available. Coupons are $4 each and are good for a sandwich at WAWA. The team raises $1 for each coupon sold and you get a deal over the normal cost of the sandwich at Wawa! Contact Kathy Pendleton at kathy_pendleton@merck.com if you are interested in purchasing coupons.
---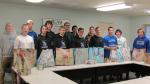 Thank you to all the families who donated food for our annual food drive for NOVA (
http://www.novabucks.org/
). This is an incredible organization dedicated to helping victims of violence in Bucks County that the CB South Boys Lacrosse team has been supporting for a number of years. Thanks to your generosity, we were able to donate almost twice as much food as they requested, and were able to help 12 families. A special thank you to the players and parents who helped collect the food and take it over to NOVA this afternoon:
Players:
Andrew Fisher
Connor Grant
Jake Henze
Colin Joyce
Mark Lumb
Joe Maag
Brendan McGrath
Mickey Pendleton
Robby Richick
Bobby Sautner
Alec Schmidt
Chris Tanner
Ian Vogt
Kevin Witchey
Parents:
Mr and Mrs Maag
Mrs Pendleton
Mrs Sautner
Mrs Lumb
Mrs Schmidt
---
---