News

Click on a headline to show / hide the entire article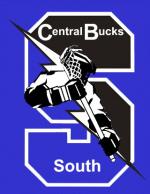 CB South Alumni Game
& Warriors LAX Clinic
July 20th 2016
Warriors Twin Oaks Field
The Central Bucks South Coaches & Parents Board in a new partnership with Warriors Lacrosse would like to invite all CB South Players, Alumni & their families to join us for the CB South Alumni Game & Festivities 2016!
We are building upon this tradition and forming an exciting partnership with Warriors Lacrosse to bring together the players of yesterday, today & tomorrow for a fun evening of lacrosse!
Details below, please be sure to register TODAY as space is limited:
5:30pm to 6:30pm - Warriors Player Clinic - conducted by the CB South Coaches & Players
7:00pm - Alumni Game (two 25 minutes running halves w/halftime Warriors Showcase)
During Alumni Game Halftime - 6th-8th grade players will play a 20 minute game.
To participate, all CB South Alumni, Current CB South Players & all Warriors Players must register at
http://www.signupgenius.com/go/30E0948AAA62AA2FC1-cbsouth
Looking forward to a fun evening of lacrosse with the players of yesterday, today & tomorrow!
Questions or if you are interested in being a sponsor, please contact.
Coach Strayline
---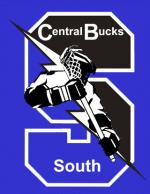 Congratulations to the following seniors who will be playing lacrosse in college in the fall!
Connor Grant - Lebanon Valley College
Andrew Fisher - Bryn Athyn College
Evan Falkowski - Mount Saint Mary's University
Best wishes to these and all our seniors as they graduate!
---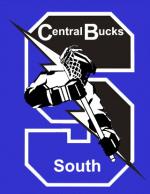 Please be advised we will begin our offseason Weight traing on Tueasday May 31st and continue through the summer. This is not Mandatory and players can come to all or choose the days they can make it.
We have 4 days a week in the weight room and we will be putting together a proper work out plan for the players that attend.
The schedule is as follows
Monday 6pm to 8pm
Tuesdays 7:30pm to 9pm
Wednesdays 6pm to 8pm
Thursdays 7:30 to 9pm
Thanks
Coach Strayline
---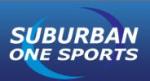 I am pleased to announce that 7 CB South Varsity players have been named to the Suburban One Continental Conference All League team. These awards recognize the top players in the league. In a meeting of all conference head coaches, we discuss players and select the top players based on our collective observations and players' statistics from the season.
Our team's winners are:
1st Team All League
Evan Falkowski - Midfield
2nd Team All League
Stephen Nowelski - Defense
3rd Team All League
Dante Poli - Attack
Joe Vitelli – Midfield
Jake Lautt – Defense
Honorable Mention
Ian Vogt – Midfield
Brad Ross – Goalie
Congratulations to all winners!
Coach Strayline
---
Welcome to CB South Titans Lacrosse
Contact us:
Varsity Coach Mike Strayline
JV Coach Chris Jacobsen
Parents Association:
President - Mike Mignogna
Vice President - Dave Poli
Treasurer - Sheree Ross
Secretary - Kerry Vogt
Fundraising - Carol Sautner
CB SOUTH Boys Lacrosse Pictures
Check out the latest pics at our CBS LAX shutterfly site!

https://cbslax.shutterfly.com/
If you have photos, upload them to our site! See Jean Gallagher with any questions.
Schedule
Members - Log In for a Complete Schedule.
Results
VARSITY GAME RESULTS SINCE JAN 1, 2016
DATE
LOCATION
DETAILS
RESULTS
Mar 29
North Penn High School
vs North Penn
W 9-8
Mar 31
Central Bucks South
vs Hatboro Horsham
L 8-12
Apr 5
Pennridge High School
vs Pennridge
L 9-15
Apr 8
Central Bucks East
vs CB East
L 3-12
Apr 11
Central Bucks South
vs Souderton
W 16-5
Apr 14
Archbishop Wood
vs Archbishop Wood
W 13-8
Apr 15
Central Bucks South
vs CB West
L 5-10
Apr 18
Central Bucks South
vs North Penn
L 7-11
Apr 21
Hatboro Horsham High School
v HH
L 9-10
Apr 25
Central Bucks South
vs Holy Ghost Prep
W 10-7
Apr 27
Central Bucks South
vs Pennridge
W 7-4
Apr 29
Central Bucks South
vs CB East
L 5-13
May 2
Truman High School
at Truman
W 19-4
May 3
Souderton High School
vs Souderton
W 11-10
May 9
Oxford
vs Oxford
W 17-6
May 10
CB West High School
vs CB West
W 6-5
May 11
Central Bucks South
vs Downingtown East
L 5-10
JV Game Results 2016
CB South vs North Penn 2-5 L
CB South vs Hatboro Horsham 1-5 L
CB South vs Pennridge 2-3 L
CB South vs CB East 0-4 L
CB South vs Souderton 3-2 W
CB South vs Archbishoop Wood 7-2 W
CB South vs Cb West 3-3 T
CB South vs North Penn
CB South vs Hatboro Horsham 4-7 L
CB South vs Holy Ghost Prep 7-2 W
CB South vs Pennridge 6-6 T
CB South vs CB East 2-11 L
Truman High School 8-2 W
CB South vs Souderton 8-4 W
CB South vs Oxford 12-0 W
CB South vs CB West 2-6 L
CB South vs Downingtown East 4-13 L
Y
WINS 6 LOSSES 9 Tips 2