News

Click on a headline to show / hide the entire article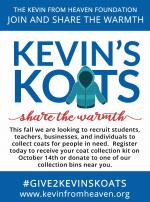 The CB South Boys Lacrosse Team will be collecting for Kevin's Koats again this year for their service project.
Coats will be collected at weekly work outs. If you know anyone on the JV or Varsity team and would like to donate to a good cause, they will be happy to take them off your hands!
We will also have a collection box at Dylan Grosso's house for drop off. We can also pick up donations if necessary. #GIVE2KEVINSKOATS
** Items being collected now thru November 11th are:
NEW OR USED Coats, (adult and children) vests, hooded sweatshirts, hats, gloves and scarves.
Since 2011 the Kevin From Heaven Foundation partnered with the Krausey's Koat Drive as part of their mission to help others in need. After the first year the Kevin From Heaven Foundation decided it would do it every year because it was so successful. The Kevin's Koats Collection has been able to distribute thousands of coats to those in need. Through the support of our community we have been able to collect and distribute several thousand coats and help keep those less fortunate in the tri-state area warm this winter by donating new or gently worn coats, scarves, hats, gloves and mittens (for men, women and children).
The drive will run from October 14th thru November 11th
Thank you for your support!!
#GIVE2KEVINSKOATS
---

CB South Lacrosse Parents & Players
It's that time of year again and as a Team we have always supported our CB South Family & Friends.
A Run For the Heart is very close my Family. We have been very good friends with the Gallagher Family throughout youth programs and High School. I had the opportunity to Coach both Jim and Jack Gallagher through there CB South Lacrosse Careers. I also had the chance to Coach Steve Grabowski as a Freshman Football player. Caroline and Steve where outstanding young people who had their lives end way to soon.
The event is Sunday, October 21st - we will be changing our Fall League games to accommodate. Please see the attached link to register so we can run or walk as a Team.
https://runsignup.com/Race/PA/Warrington/ARunfortheHeart?remMeAttempt
Thanks,
Coach Strayline
---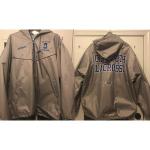 The Team Store for the Boathouse Jacket is now open.
If you wish to purchase the team Boathouse Jacket (warm & waterproof), the cost is $88 (name & # additional). Note, they tend to run large, please refer to their sizing chart when ordering.
https://cbsouthlax.itemorder.com/sale
TEAM STORE WILL CLOSE OCTOBER 15th, NO EXCEPTIONS!
---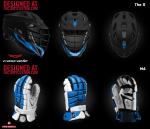 REMINDER - TEAM STORE FOR CB SOUTH HELMETS & OPTIONAL CUSTOM GLOVES IS OPEN.
If you wish to purchase a new Team Helmet, the cost is $224 but you MUST add the CB South Discount Code at time of purchase (code is CBS19).
http://www.allusportswear.com/team-stores/cb-south-lacrosse.html
CB South custom gloves are also available for $110 (name additional) at the same site.
TEAM STORE WILL CLOSE OCTOBER 15th, NO EXCEPTIONS!
---
Our workout schedule is changed to the following.
Mondays & Wednesdays 6:30pm to 8pm Weight room All Players.
Thursdays 7-9pm Aux Gym Basketball and Wall ball alternating weeks.
This Thursday is Basketball.
Thanks
Coach Strayline
---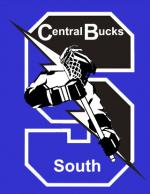 Rosters for Fall League. This Sunday game are as follows. White Team is at 9am Blue Team is at 10am. Full Schedule will be posted to the Website this week.
Please arrive at Upper Dublin a Half hour before your Start times.
| | |
| --- | --- |
| White Team | Blue Team |
| Colin Abbonizio | Evan Jacobsen |
| Tyler Walsh | Nick Fareno |
| Logan Swangler | Brady Hinkle |
| Chase Holley | Sean Pearce |
| Collin Weston | Jonathan Fitts |
| Stephen G Fayer | liam brittin |
| Matt McDonald | Nathaniel Stachelek |
| Lorenzo Marin | LOGAN DUNN |
| Ryan Sphar | Gavin Donlevy |
| DJ loverdi | Jack Van Ness |
| Dylan McCrory | Preston Jones |
| Alex Jonsson | Matt Piotrowicz |
| Matt Pettit | David Humphreys |
| Christian Manibo | Jonathan Peacock |
| Colin Bernstein | Nick Migliore |
| Tyler Horvath | Gavin Ostroff |
| Kain Johnson | Ryan MacLeod |
| Jack Maag | Vaughn Bauer |
| Robby Mangan | Cole Cenci |
| Kian Watkins | Jason Christiansen |
| Jack Cenci | Chris Moore |
| Angus Ballentine | Tyler Pullman |
| Austin novick | Emilio Aguilar |
| Dylan Grosso | |
| Jake Reilly | |
| Austin Warme | |
| Lucas Traverse | |
| Jake Scarafone | |
| Jonathan Robinson | |
| Maxwell Montrose | |
---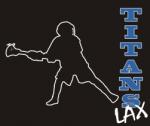 Parents & Players
Effective immediately, we will follow our new Fall Schedule as detailed below. This schedule will improve the efficiency of our workouts given the higher number of players participating. The new schedule will begin THIS THURSDAY as follows:
Tuesdays & Thursdays (Weight Room)
Freshman & Sophomores - 6:45-7:30pm
Juniors & Seniors - 7:30-8:15pm
Mondays (Aux Gym)
Team Building Basketball - 1st & 3rd Mondays - All Players - 7-9pm
Wall Ball Stick Skills Sessions - 2nd, 4th & 5th Mondays
All Long Pole Players 7-8pm
All Short Stick Players 8-9pm
Fall Ball Game Schedule at Upper Dublin HS should be released this weekend. Games will be on Sunday mornings beginning NEXT Sunday, September 16th.
GO TITANS!
---
JV GAME SCHEDULE / RESULTS - 2018
CB South vs Spring Ford 3/27 5:30pm (Loss - 7-2)
CB South @ Marple Newtown 3/29 5:00pm (Win - 17-4)
CB South @ Plymouth Whitemarsh 4/4 5:00pm (Win - 10-5)
CB South vs Holy Ghost 4/9 4:30pm (Win - 14-0)
CB South vs Hatboro Horsham 4/11 3:30pm (Win 13-2)
CB South @ West Chester East 4/14 11:00am (Win 14-4)
CB South vs CB West 4/16 5:30pm (Loss - 8-5)
CB South @ Kennett 4/19 4:00pm (Tie - 5-5)
CB South @ Council Rock South 4/20 3:30pm (Win 12-2)
CB South @ North Penn 4/24 (Win 7-3)
CB South vs Council Rock North 4/27 3:30pm (Win 11-5)
CB South @ CB East 5/1 3:30pm (Win 8-5)
CB South vs Neshaminy 5/4 3:30pm (Win 11-0)
North Penn LAX Tournament 5/5
CB South vs Pennsbury 5/7 5:30pm (Win 14-2)
CB South @ Pennridge 5/9 5:30pm (Loss 5-4)
FINAL TOTAL - 11 Wins, 3 Losses, 1 Tie

CB South Titans Lacrosse
The CB South LAX Parents' Association is only as strong as it's members...please volunteer as we need YOU to help support the Team!
Welcome to CB South Titans Lacrosse
Contact us:
Varsity Head Coach - Mike Strayline
JV Head Coach - Chris Jacobsen
Parents Association:
President - Ken Novick
Vice President - Dennis Loverdi
Treasurer - Trish Traverse
Secretary - Terry Sphar
Fundraising - Drew Ballentine
CB SOUTH Boys Lacrosse Pictures
Check out the latest pics at our CBS LAX shutterfly site!

https://cbslax.shutterfly.com/
If you have photos of the Team please upload them to our site!
Schedule
Members - Log In for a Complete Schedule.
Results
VARSITY GAME RESULTS SINCE MAR 1, 2018
DATE
LOCATION
DETAILS
RESULTS
Mar 27
CB South Turf Field
vs Spring Ford
L 5-11
Mar 29
Marple Newtown
@ Marple Newtown
L 7-10
Apr 4
Plymouth Whitemarsh HS
@ PW
W 12-7
Apr 9
CB South Turf Field
vs Holy Ghost
W 9-8
Apr 11
CB South Turf Field
vs Hatboro Horsham
W 13-8
Apr 13
Truman High School
@ Truman HS
W 21-2
Apr 14
West Chester East HS
@ WC East HS
W 11-10
Apr 16
CB South Turf Field
vs CB West
L 6-7
Apr 19
Kennitt High School
@ Kennett HS
W 10-2
Apr 20
Council Rock South High School
@ CR South HS
W 11-5
Apr 24
North Penn High School
@ North Penn HS
L 4-8
Apr 27
CB South Turf Field
vs CR North HS
W 13-8
May 1
Central Bucks East
@ CB East HS
L 4-15
May 4
CB South Turf Field
vs Neshaminy HS
W 24-10
May 7
CB South Turf Field
vs Pennsbury HS
W 12-6
May 9
Pennridge High School
@ Pennridge HS
L 7-15
May 10
CB South Turf Field
vs Lower Merion
W 16-5
May 15
CB South Turf Field
Home vs West Chester East
L 8-12
VARSITY UPCOMING GAME SCHEDULE