News

Click on a headline to show / hide the entire article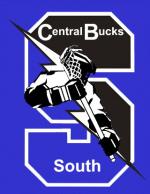 Its that time of year again and as a Team we have always supported our CB South Family and Friends.
A Run For the Heart is very close my Family. We have been very good friends with the Gallagher Family throughout youth programs and High School. I had the opportunity to Coach both Jim and Jack Gallagher through there CB South Lacrosse Careers. I also had the chance to Coach Steve Grabowski as a Freshman Football player. Carolyn and Steve where outstanding young people who had there lives end way to soon.
The event is October 22nd. Please see the attached link to register so we can run or walk as a Team.
https://runsignup.com/Race/PA/Warrington/ARunfortheHeartThanks
Coach Strayline
---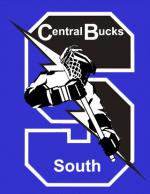 Workouts will begin on September 5th in the weight room from 6:30pm to 8pm on Tuesdays and Thursday.
Thanks
Coach Strayline
---
Welcome to CB South Titans Lacrosse
Contact us:
Varsity Coach Mike Strayline
JV Coach John Fisher
Parents Association:
President - Dave Poli
Vice President - Ken Novick
Treasurer - Trish Traverse
Secretary - Terry Sphar
Fundraising - Carol Sautner/Drew Ballentine
CB SOUTH Boys Lacrosse Pictures
Check out the latest pics at our CBS LAX shutterfly site!

https://cbslax.shutterfly.com/
If you have photos, upload them to our site! See Jean Gallagher with any questions.
Schedule
Members - Log In for a Complete Schedule.
Results
VARSITY GAME RESULTS SINCE JAN 1, 2017
DATE
LOCATION
DETAILS
RESULTS
Mar 27
Central Bucks South
Oxford
W 12-1
Mar 30
Hatboro Horsham High School
Hatboro Horsham
L 4-16
Apr 3
Holy Ghost Prep
Holy Ghost Prep
W 10-9
Apr 7
Central Bucks South
Truman
W 20-1
Apr 8
Central Bucks South
West Chester East
L 12-19
Apr 12
Springford
at Springford
L 5-16
Apr 18
War Memorial Field
CB West
L 3-11
Apr 20
Central Bucks South
vs Kennett
W 8-7
Apr 21
Central Bucks South
Council Rock South
W 12-10
Apr 24
Central Bucks South
Archbishop Wood
W 17-6
Apr 25
Central Bucks South
North Penn
L 12-14
Apr 28
Council Rock North High School
Council Rock North
L 8-11
May 1
Boyertown
Boyertown
W 14-7
May 3
Central Bucks South
CB East
L 4-13
May 4
Neshaminy
Neshaminy
W 15-11
May 8
Lower Merion
vs Lower Merion
W 13-12
May 9
Pennsbury
Pennsbury
W 14-5
May 11
Central Bucks South
Pennridge
L 6-7
JV Game Results 2017
CB South vs Oxford 3/27 3:30 Cancelled
CB South vs Hatboro Horsham 3/30 5:00 Win 4-3
CB South vs West Chester East 4/8 11:00 am Win 5-4
CB South vs Holy Ghost Prep 4/3 5:30 Win 10-1
CB South vs Truman 4/7 5:00 Win 20-1
CB South vs Springford 4/12 5:00pm Loss 1-7
CB South vs CB West 4/18 6:00 Loss 4-7
CB South vs Kennett 4/20 3:30 Win 10-1
CB South vs Council Rock South 4/21 5:30 Win 11-1
CB South vs Archbishop Wood 4/24 3:30 Win 11-0
CB South vs North Penn 4/25 5 pm Loss 3-4 OT
CB South vs Council Rock North 4/28 5:00 Win 9-8
CB South vs Boyertown 5/1 5:00 Loss 4-9
CB South vs CB East 5/3 5:30 Loss 4-7
CB South vs Neshaminy 5/4 5:00 Win 10-0
JV Tournament at North Penn 2 wins, 1 loss
CB South vs Lower Merion 5/8 Tie
CB South vs Pennsbury 5/9 5:00 Win 13-0
CB South vs Pennridge 5/11 5:00
WINS 10 LOSSES 5 Ties 1