GAMES CANCELLED TODAY - 5/1/2016
DUE TO TODAY'S WEATHER FORECAST FALLS SOCCER CLUB HAS CANCELLED ALL GAMES.
Welcome To Falls Soccer Club!
SPRING INTRAMURAL 2016 REGISTRATION
Registration is now closed. Please join our mailing list to get registration reminders and updates for the Fall 2016 season.
Answers to common questions can be found on the FAQ tab to the left.
Travel Tryouts For Fall 2016
Travel tryouts for the Fall 2016 season will take place at Falls Community Park and scheduled as followed. To sign up, please CLICK HERE!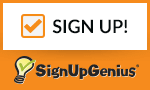 Boys Teams
U9 – Birth Year 2008 – April 12th and May 3rd – 6:00 to 7:30
U10 – Birth Year 2007 - April 12th and May 3rd – 6:00 to 7:30
U11 – Birth Year 2006 – April 11th and May 2nd – 6:00 to 7:30
U12 Fantoms – Birth Year 2005 – April 14th and May 5th – 6:00 to 7:30
U13 Fury 04 – Birth Year 2004 – April 14th and May 5th – 7:30 to 9:00
U14 Strikers – Birth Year 2003 - April 14th and May 5th – 6:00 to 7:30
U15 Dragons – Birth Year 2002 – April 13th and May 4th – 6:00 to 7:30
U15 Inferno – Birth Year 2002 - April 13th and May 4th – 7:30 to 9:00
Girls Teams
U14 Lady Dragons – Birth Year 2003 – April 12th and May 3rd – 7:30 to 9:00
U16 Fire and Ice – Birth Year 2001 - April 12th and May 3rd – 7:30 to 9:00
Beginning Sunday, September 13th, Falls Soccer Club is starting the fall season of our weekly Over 30, coed pickup soccer game. Everyone will need to bring a light and a dark shirt in order to split up teams. Game is open to all skill levels.
Games will take place at Falls Township Park, 9125 Mill Creek Rd. Levittown, PA 19055
Please contact Kevin Shaw at kshawfsc@gmail.com with any questions.
To RSVP each week, please visit http://www.signupgenius.com/go/20f0b4eaaaa22a7ff2-falls1
and enter your info so that we are aware of how many players will be attending the game each week, and if we'll need to split into more than one game.
Remember....
Travel Soccer
Falls 'Fury' - Boys U9 Travel Team

For more team information, please contact the coaches below.

Falls 'Fantoms' - Boys U10 Travel Team

ICSL Division 4 team. Please contact the below coaches for more team information.

Head Coach: Larry Hammer -EPYSA E License , NSCAA Level 6 Diploma, NSCAA Goalkeeping Level 1 Diploma, USSF Referee Grade 8

Email: FallsFantomsCoach@comcast.net

Cell: (215) 205-2710

Assistant Coaches: Steve Grosscup Email: ergosteve@comcast.net

Cell: (215) 206-4916

Falls 'Fury 04' - Boys U12 Travel Team

Team Fury 04 went undefeated in ICSL U11 Division 3 in the Fall 2015 and looking to add players to roster for the upcoming year 2016.

US Soccer and EPYSA new age requirements will change the team age group to U12 in Spring '16 and U13 in Fall '16.




Falls 'Red Dragons' - Boys U13 Travel Team
The 'Red Dragons' play Elite Division 11v11 ICSL Soccer and are always looking to add roster players who are interested in playing league and tournament soccer at the highest level. The 'Red Dragons were finalists in the 2015 'Celtic Classic' and won the 2015 Hershey Cup. If this is the level of competitive soccer that you are looking to play please contact Coach Gerry O'Rahilly at CoachGerry@fallsreddragons.com or CoachSean Murphy at CoachSean@fallsreddragons.com
Falls '

Strikers

' - U13 Boys Travel Team

The Falls

Strikers

are currently looking to add players who are interested in playing Travel league and tournament soccer with a talented group of boys. The Strikers will be playing

Division Three 11v11 ICSL Soccer

in the Fall and have immediate openings on the roster.

Team facts - The Strikers went 8-2 this season with ICSL. We recently took 3rd place at the annual Parkwood Schillinger Thanksgiving Tournament.

If you are interested in this level of competitive soccer, please contact: Coach Remo Patitucci at

rpatitucci@isc-world.com

, (610)220-3867 or John Rifkin at

johnrifkin@iamMorrison.com

(610)223-1671.

Falls '

Lady Dragons

' - U13 Girls Travel Team

Falls

'

Fire

and

Ice

' - U14 Girls Travel Team

The Fire and Ice team is always looking for girls of age to play on the team with them.

We have a very strong team bond and play in many of the tournaments that help build friendships between the girls and the families involved. If you are interested in trying out for the team please contcact:

Falls 'Inferno'- Boys U14 Travel Team

The boys U14 team has open roster spots. Please contact team coaches Roxanne Mairone at coachmairone@yahoo.com and Christian Mairone at christianmairone@yahoo.com for more information and team tryouts.

Falls '

Fusion

' - U17 Girls Team

Falls Fusion

are looking for new players. Please contact one of us at the below email addresses if interested in trying out.

Head Coach Colleen Fagan

colleenfgn1@msn.com

215-622-6219

Assist Coach Chris Colella

akacolella@yahoo.com

215-768-4798
Concussion Information
Coaches, Referees, Parents and Players!!!
New regulations have been put in place this year for all Coaches, Referees and Board Members to take Concussion Training. This has become mandatory by the EPYSA. The Falls Soccer Club will monitor and track concussion training.
For all coaches, referees and board members, please follow the Concussion Training link below. This is a free online coarse that takes about 1/2 hour to complete. There will be several questions throughout the course and a basic test at the end. Once complete, you will receive a certificate that you can print out. Please either email a copy of your certificate to fallssoccerclub@aol.com or turn it in during the monthly meeting at the township building.
Parents and Players are not required to take this test, but we highly encourage it.
Stay informed about the latest information from
Falls Soccer Club

Falls Soccer Club Slideshow
28
27
19
29
14
15
17
13
.
20
23
24
25
30
31
33
35
37
39
41
42
43
44
47
51
52
53
57
58
60
61
63
64
65
76
77
79
93
Falls Soccer Club Social Sites
Falls Soccer Club offers two exiting ways for you to get information and also to add comments, photos, and videos related to your experience with Falls Soccer. Sign up for an account today to start getting information pushed right to your smart phone or computer.
The first is a Facebook Page: http://www.facebook.com/#!/pages/Falls-Soccer-Club/225025683834
The second is LockerDome.com a social site for the athlete: http://fsc.lockerdome.com LockerDome is an site dedicated towards tracking your childs sports career. The earlier you join the more history your child will have. We strongly encourage you to review the site to see if you would like to create a profile.
General Monthly Meeting
Membership meetings are held the 2nd Monday of each Month at 7:30pm at the Falls Township Building (Across from Mealy's).
As always, any member of the Club; coaches, parents and players are always welcome and encouraged to attend. The board welcomes comments from all participants in the club.