TIGERS PITCHERS MAKE TEAM ONE FUTURE TEAM SELECTION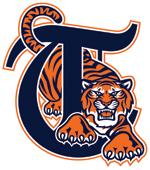 TIGERS PITCHERS BRENDAN SPAGNUOLO (Chaminade HS '14) AND BRYCE KELLER (Schrieber HS '13) WERE SELECTED TO THE UNDER ARMOUR TEAM ONE FUTURES TEAM.
THEY WILL BE PARTICPATING IN THE TEAM ONE FUTURES SHOWCASE GAME OCT. 1ST @ ROGER DEAN STADIUM (JUPITER, FL) AMONGST OTHER TOP PLAYERS FROM AROUND THE COUNTRY.


GO TIGERS!

Team One Futures Showcase
Check out the Team One Showcase report card:
51 players from Team One Showcases have been selected in the first ten overall picks of the draft
155 players from Team One Showcases have been selected in the first round of the draft
215 players from Team One Showcases have played Major League Baseball
500 players from Team One Showcases have played in the College World Series
1,335 players from Team One Showcases have gone on to play pro baseball
2,107 players from Team One Showcases have been selected in the draft
Roy Halladay, Brian Roberts, Prince Fielder, Justin Verlander, Orlando Hudson, B.J. Upton, Pat Burrell, Jeff Franceour, Ryan Braun, Troy Tulowitzski, Josh Hamilton, Chris B. Young



Back