Welcome!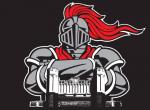 To the Reading Youth Athletic Progam's official website. Make sure you save us in your favorites to keep caught up on the latest news regarding Wrestling, Football, Basketball,Track, Cheer and Dance!
Please see the about us tab to the left, for contact phone numbers.
To get upcoming information, you can
like us on Facebook at Reading Youth Athletics
follow us on Twitter: @RedKnightsYouth

follow Basketball on Twitter: @rdgyouthbball
follow Wrestling on Twitter: @Rdg_Wrestling
For Text updates send (ALL CAPS )
RYBASKETBALL to 41411
RYCHEER to 41411
RYDANCE to 41411
RYFOOTBALL to 41411
RYTRACK to 41411
RYWRESTLING to 41411

or email Readingyouthaa@gmail.com
Wrestling 2017 - 2018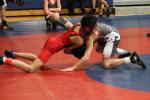 Wrestling- Wrestle for Reading Youth Athletic Program. Ages 5-12,
Practice is Mon, Wed and Fridays at NEMS 6:30pm-8.
Matches begin Friday nights January-Feb.
Fee $65.00 (plus $35 buyout per family/or fundraiser)
Contact: Coach Fuentes 484-334-3840
Sign up in Person (Just show up)

BASKETBALL SIGNUPS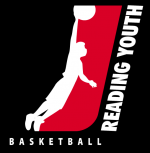 Reading Youth Basketball Elementary School League: CLICK HERE FOR REGISTRATION
Eligibility:
Grades 1 thru 6. In the Reading Youth Basketball League, you MUST play for your elementary school, or if your in 6th grade, the closet Elementary school in your area!
Registration:
Online registration will begin at 8am on Monday, October 2nd. You can register at www.readingyouthsports.com. The registration cost is $45. If you are not interested in doing a fundraiser, you can pay the $35 buyout in addition. One or the other are required. Signups are on a first come first serve basis. There are 10 slots available per school, per division level. Online signups take preference. Please don't procrastinate, each year we have a record number of kids sign up.
In person registration will be at Pendora Playground from 6pm to 7:30 pm Tuesdays, Wednesdays, and Thursdays. Registration will be in the fieldhouse by the basketball courts.
Coaches:
If you are interested in coaching, please let us know! We are having an (open) coaches meeting for any coach interested in coaching boys or girls at Queen City restaurant 10/9 at 6pm. This time is tentative and may change.
Contacts:
Chavonna Cooper 610-451-1549
Tremayne Jones 484-259-8761
(Espanol) Lucy Jackson 610-568-0742
Fundraiser Winners
READING YOUTH ATHLETIC PROGRAM
Contact Football, Flag Football, and Cheerleading
2017 Fundraiser Winners
Winner – 169 Juan Zabala
1st Place- 2 tickets to the Eagles @ Giants game 12/17/17 which also includes transportation to and from, and tailgate.
Winner- 543 Ellis Garman
1st Place-2 tickets to the Cowboys @ Eagles game 12/31/17 which also includes transportation to and from, and tailgate.
Winner- 137 Allen Heck
2nd Place- 42 inch color TV
Winner- 385 Manuel Rosado
3rd Place- $100 Visa Gift card
Winner- 204 Sam Brantley
4th Place- $50 Visa gift card
Two top sellers will be awarded!
Congratulations
Dance Registration 2017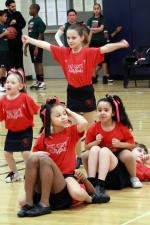 Dance team- Learn dance routines to perform before matches, games age 5-12. (Max 60 dancers). Practice begins in November; Matches begin Friday night January-March. Fee $40.00 (plus $35 buyout per family/or fundraiser)
Contact: Deanna- 610-780-4506
Sign ups closed
Purchase Reading Youth PIcture CD's From LDS Sports Photos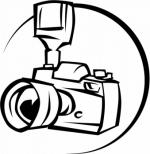 Order Reading Youth Sports action photos, picture CDs, and other items from
If you have questions about pictures, call 610-781-9635