Fall Season 2020 Update
Dear TSC Community,
We are excited to announce that we will be offering an in-house 6-week weekend training/skills session soccer clinic to be held for all age groups. We are working on a phenomenal program to make this a truly unforgettable soccer opportunity for our players and anticipate more information to follow in the coming days.
Our plan will be to move forward with this, in house format, as opposed to engaging in the traditional 2020 Fall Soccer Travel Season. This decision was not taken lightly, and was not made without evaluating every possible scenario amongst these extremely difficult and unprecedented times. Ultimately, the final decision was made to ensure the safety and well-being of our children, the community and surrounding communities as we approach the Fall with unclear and an ever-changing environment for us all. However, we truly believe we can provide a great soccer experience this Fall. We are finalizing details and look forward to providing you with further updates within the coming days. Thank you all for understanding, please stay safe and be well.
Best Regards,
Spring Season Update
Dear Travel Parents,
After thoughtful consideration, the Topton Soccer Club Board has made the decision to cancel our Spring 2020 soccer season.
The Eastern Pennsylvania Youth Soccer Association issued a statement on March 30th extending the suspension of all soccer programs through April 30th. This suspension follows Governor Wolf's issuance of a stay-at-home order for many counties throughout Pennsylvania, including Berks County. Despite the new April 30th deadline, we feel that it is in the best interest of our players and their families to cancel the season at this time. The uncertainty of the spread of the Covid-19 virus, and the unclear future of our spring and summer months, we feel it is best to cancel now.
We will be issuing a full refund to all players. Despite substantial League costs for insurance, team registration, player fees and additional uniform costs, the Board feels it is important to refund all monies to families during this difficult financial time. Refunds will be issued via check from our Treasurer, and will be mailed to the address associated with your player's registration.
We have appreciated the support of our soccer community for many years. We are heart-broken that we will not have a soccer season for our young players. Please understand that this decision was not made in haste, and that every consideration was discussed prior to cancellation.
We hope that your families stay healthy and safe during this challenging time.
TSC Board
(We are working on registration for Fall 2020. Additional information will be forth-coming.)
U8 Soccer Tournament - 2020
Coming Soon!
Topton's 2nd Annual
'Kick or Treat' U8 SOCCER Tournament
TOURNAMENT INFO ALL GAMES ONE LOCATION: BRANDYWINE HEIGHTS HIGH SCHOOL, 103 Old Topton Rd, Mertztown, PA 19539
6-V-6 INCLUDING A GOALIE 3 GAMES GUARANTEED / GAMES LENGTH 30 MINUTES (length may vary depending participation) ALL CONCESSIONS ON SITE
QUESTIONS CONTACT: c_ronco@hotmail.com
THANK YOU!!! THANK YOU!!! THANK YOU!!!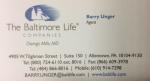 The Topton Soccer Club wants to give a huge THANK YOU to
Barry Unger and The Baltimore Life
For their very generous donation to the club which will help the kids in many ways!!!
Thanks for your generous support!!!!!
THANK YOU!!! THANK YOU!!! THANK YOU!!!
The Topton Soccer Club wants to give a huge THANK YOU to
THE MERTZTOWN ROD & GUN CLUB
For their very generous donation to the club which will help the kids in many ways!!!
Thanks for your generous support!!!!!
Volunteers Needed!
Your help is needed in order to ensure that a successful and fun program can continue to be offered to the children of our comminity! If you or someone you know would be interested, please have them contact us. Please send us an email.
Specifically the club is looking for the following:
An assistant to the Registrar which would help with registration issues and learn the process in hopes of possibly taking it over in the future.
Thank you for you time and consideration!
TSC Board
CLUB MEETINGS
Soccer club meetings are open to all. Please come and see what we are doing for the children in our community. Our meetings are held on the 3rd Tuesday of every month at 7:30 PM in the Topton Legion. BE A PART, GET INVOLVED!
TOPTON SOCCER CLUB Events Calendar
Sun
Mon
Tue
Wed
Thu
Fri
Sat
1
2
3
4
5
6
7
8
9
10
11
12
13
14
15
16
17
19
20
21
22
23
24
25
26
27
28
29
30
31
Schedule of Upcoming Events

View the Calendar of Events
Fatal error
: Uncaught ArgumentCountError: Too few arguments to function rssfeed(), 2 passed in /home/tcteams3/public_html/toptonsoccer/index.php on line 483 and exactly 3 expected in /home/tcteams3/public_html/clubadministration_20150910/functions/club_homepage.php:155 Stack trace: #0 /home/tcteams3/public_html/toptonsoccer/index.php(483): rssfeed('topt100796', '11') #1 {main} thrown in
/home/tcteams3/public_html/clubadministration_20150910/functions/club_homepage.php
on line
155