Spring Registration In Now Open!
Spring Registration is now open for the 2021 Season. Some changes have been made from last year, and we ask that you bear with us as we begin registering in a new system.
EPYSA (Eastern Pennsylvania Youth Soccer Association) made the decision to break their relationship with Stack Sports after the Spring 2020 season. They have moved to GotSport, and we will be using this new system to register our players. The link is attached below. You will need to create a new username and password and create a new account for your child/family.
Registration will take place immediately and run through January 9, 2021. We are required to submit our travel teams to RBJSL (Reading Berks Junior Soccer League) by January 11th. Please register your players as soon as possible. Registration for Intramural players (U6 and U8) will be extended to mid-January.
Fees: Travel Players: $75.00, Intramural Players: $50.00
Uniforms will be an additional fee for all players and will be purchased through Angelo's Soccer Corner. We are still working through the specifics of this and will send out a link for parents to order uniforms directly.
Facebook: Topton Soccer Club
Please share this email with friends. We are looking forward to a great Spring Season!
TSC Board
Philadelphia Union Affiliation!
Philadelphia Union Announce Youth Affiliation with Topton Soccer Club
Topton Soccer Club join the Union Club Affiliate Program
CHESTER, Pa. (December 17th, 2020) - Philadelphia Union and Topton Soccer Club announce today a youth affiliation to aid in the development of the players as both athletes and community members. Topton Soccer Club is the next club to partner with the Union Club Affiliate Program.
The partnership between the Union and Topton Soccer Club will bring new opportunities to the players of Topton. The Club Affiliate Program will expand Topton Soccer Club's Player Development Pathway and will create a direct talent ID pipeline to Philadelphia Union Youth teams and programming.
The Union and Topton Soccer Club will work cooperatively to offer club development programs, specialized positional training, access to European event competitions, Union Select team opportunities, and invitations to elite programs.
The Union and Topton Soccer Club will also team up to provide coaching education, coach workshops, session planning preparation, and club coaching methodology alignment.
Please click here to learn more about the Philadelphia Union Club Affiliate Program.
"Really excited to have Topton Soccer Club as part of the Philadelphia Union Family. To be a part of Topton's story is a huge honor. We can't wait to help grow the game in the community," said Anthony Flores, Technical Director, Philadelphia Union Youth.
"This upcoming 2021-2022 season the Topton Soccer Club is excited to announce a new partnership with Major League Soccer's Philadelphia Union." Stated Craig Ronco, Vice President of Topton Soccer Club. "This is an amazing opportunity for our children and Club! This relationship grants us increased access to professional level coaching support and education, a fully staffed summer camp, and an affiliation and sponsorship to ensure our Clubs growth and development for years to come. Please join us in celebrating and welcoming the Philadelphia Union!"
Click here
to learn more about Philadelphia Union's youth programs and upcoming camps, and
click here
to learn more about Topton Soccer Club.
Board Nominations For 2021!
We are now accepting nominations for 2021!
Please come to the next TSC Board meeting to find out how you can help for next year and beyond!
TSC Monthly Board Meeting - 7:30pm on January 17th
Join with Google Meet using the below link
Nominations will run through November and December.
During the January meeting, voting will take place.
Please don't hesitate to email TSCRegistrar@live.com for any questions or additional details!
Volunteers Needed!
Your help is needed in order to ensure that a successful and fun program can continue to be offered to the children of our comminity! If you or someone you know would be interested, please have them contact us. Please send us an email.
Specifically the club is looking for the following:
An assistant to the Registrar which would help with registration issues and learn the process in hopes of possibly taking it over in the future.
Thank you for you time and consideration!
TSC Board
CLUB MEETINGS
Soccer club meetings are open to all. Please come and see what we are doing for the children in our community. Our meetings are held on the 3rd Tuesday of every month at 7:30 PM at the Topton Legion or virtually (follow us on Facebook to find out more details). BE A PART, GET INVOLVED!
https://www.facebook.com/toptonsoccerclub
THANK YOU!!! THANK YOU!!! THANK YOU!!!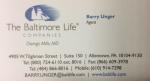 The Topton Soccer Club wants to give a huge THANK YOU to
Barry Unger and The Baltimore Life
For their very generous donation to the club which will help the kids in many ways!!!
Thanks for your generous support!!!!!
THANK YOU!!! THANK YOU!!! THANK YOU!!!
The Topton Soccer Club wants to give a huge THANK YOU to
THE MERTZTOWN ROD & GUN CLUB
For their very generous donation to the club which will help the kids in many ways!!!
Thanks for your generous support!!!!!
TOPTON SOCCER CLUB Events Calendar
Sun
Mon
Tue
Wed
Thu
Fri
Sat
1
2
3
4
5
6
7
8
9
10
11
12
13
14
15
16
17
18
19
20
21
22
23
24
25
26
27
28
29
30
31
Schedule of Upcoming Events
No events are currently posted

View the Calendar of Events
Fatal error
: Uncaught ArgumentCountError: Too few arguments to function rssfeed(), 2 passed in /home/tcteams3/public_html/toptonsoccer/index.php on line 483 and exactly 3 expected in /home/tcteams3/public_html/clubadministration_20150910/functions/club_homepage.php:155 Stack trace: #0 /home/tcteams3/public_html/toptonsoccer/index.php(483): rssfeed('topt100796', '11') #1 {main} thrown in
/home/tcteams3/public_html/clubadministration_20150910/functions/club_homepage.php
on line
155