Reading Youth Football Sign Ups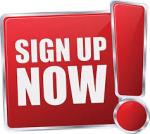 Our Youth fall sports season is now open for sign-ups.
Flag football ages 5 & 6 year old as of June 30. $50
Contact football ages 7-13 as of Dec 31,2023. Can't be 14 years old before 12/31/23 and no player in 8th grade.
$100.
Thank you from all of us at Reading Youth Athletic Program!
Welcome!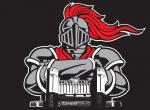 To the Reading Youth Athletic Progam's official website. Make sure you save us in your favorites to keep caught up on the latest news regarding Cheer, Football, and Track!
Please see the about us tab to the left, for contact phone numbers.
To get upcoming information, you can
like us on Facebook at Reading Youth Athletics
or email Readingyouthaa@gmail.com
Reading Youth Track And Field 2023
Track and Field 2023
Sign ups are closed
Athletes must be AT LEAST 8 years of age and no older than 18 years of age. Practice for the season will begin May 2, 2023, at 6:00pm until 7:30pm. Behind Reading High School. Practice for this year will be on Tuesdays, Wednesdays and Thursdays. This is tentative for now. And may be subject to change as the time for a meet approaches.
Copy of the birth certificate is required, at sign-up.
Fee $65.00 ($35 plus USATF Membership fee of $30 and a $35 buyout fee or fundraiser per family) this includes a track uniform to keep. Fee must be paid in full, before first practice on May 2nd, May 4th is the last day for sign-ups.
There is a fee for each event you sign up for, paid at the time of registration of meet.
If you do not do the $35 buyout, you MUST participate in the fundraiser. Buyout/ fundraiser are due, no later than May 18, 2023, by the end of practice. NO EXCEPTIONS!
If you have questions, please email Readingyouthaa@gmail.com or message our Facebook at Reading Youth Athletics