Welcome!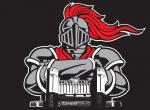 To the Reading Youth Athletic Progam's official website. Make sure you save us in your favorites to keep caught up on the latest news regarding Cheer, Dance, Football, Track and Wrestling!
Please see the about us tab to the left, for contact phone numbers.
To get upcoming information, you can
like us on Facebook at Reading Youth Athletics
follow us on Twitter: @RedKnightsYouth

follow Wrestling on Twitter: @Rdg_Wrestling
For Text updates send (ALL CAPS )
RYCHEER to 41411
RYDANCE to 41411
RYFOOTBALL to 41411
RYTRACK to 41411
RYWRESTLING to 41411

or email Readingyouthaa@gmail.com
FOOTBALL Practice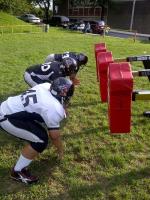 *PLEASE READ IMPORTANT FOOTBALL INFORMATION TO THE END**
Parents-Please remember to make sure you

bring your child their own water bottles

. We have seen some kids come without any. We can fill bottles but we ARE NOT sharing bottles at this time.
Practice for the rest of the season

3 days a week. Tuesdays, Wednesdays, & Thursdays from 6pm to 8pm.

**FULL PADS!**at Pendora Park(1805 Forrest St. Reading, PA 19606)
**PARENTS-It is EXTREMELY IMPORTANT that your child makes EVERY PRACTICE. There is so much to learn in such a little time** Every position is important! This is the ONLY way we can get better! Help us teach your kids commitment!! Show up and be your best EVERY DAY!!**
No smoking on or near the field and make sure you throw your trash away! If you see trash, throw it away. We need to keep the park clean or the Rec will not let us practice there.

Remember NOT to block any driveways or garages!!
If you have not done so, you must

bring a copy of your child's birth certificate

.
With regards to cancellations! Do not pick and choose whether to bring your child to practice. There is so much work to do in a little time to prepare for the season and MOST if not ALL of our participants barely have experience! So remember,
UNLESS WE POST or email, or text that we are cancelling, we are practicing. It's that simple. We try to wait to the last minute to cancel because weather changes that fast. Again, we do not want to cancel because of how much work needs to be done!
**Absolutely no parents are allowed on the field during practice**
**In the event the season would be shut down due to mandates by Government, School district or Covid after week #1 Games-There will be no refunds once the games start**
We will be following all CDC Guidlines and/or recommendations!
Game schedules will be handed out as soon as they are final with the league. Thank you for your cooperation in advance! Continue to follow our page frequently for updated information.
2021 Football & Cheerleading Season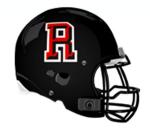 Hello all,
My name is Coach Bryant I am the Football Director for Reading Youth. We all know that this past year has been very difficult, but things are managing to get back to normal. Our youth fall sports season was set back but we would like to get back on track with your help. Reading Youth will be having fall sports sign ups very soon. That means Football & Cheerleading.
Our indefinite start depends on the participation from the City. So what does this mean? This means we need full participation from parents and players. Parents we need you to sign your child up as soon as we open sign ups. We need to see our athletes numbers so we can report to our league how many teams we have and what level so schedules can be produced. We also need MORE coaches & volunteers.
Unfortunately we had a few coaches retire and move on from youth sports. We need new, enthusiastic, high energy, determined, men and women that want to help young folks in the City of Reading succeed in life. WE NEED YOU!!!! Don't worry about experience just be willing to learn and willing to give your heart to these children.
Make sure you check out Reading Youth Athletics page on Facebook so we can keep you posted on what is next.
Thank you. We R Reading.
Reading Youth Cheerleading Practice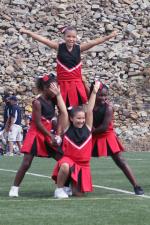 Reading Youth Cheerleading **Practices will be from 6pm to 7:00pm on Tuesday and Wednesdays at the Geigle Complex at RHS. Cheerleaders must wear masks inside. At this time parents will NOT be permitted inside. There will be a table inside the lobby for registrations and payments.
Purchase Reading Youth PIcture CD's From LDS Sports Photos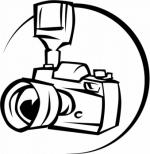 Order Reading Youth Sports action photos, picture CDs, and other items from
If you have questions about pictures, call 610-781-9635