Welcome!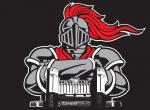 To the Reading Youth Athletic Progam's official website. Make sure you save us in your favorites to keep caught up on the latest news regarding Cheer, Dance, Football, Track and Wrestling!
Please see the about us tab to the left, for contact phone numbers.
To get upcoming information, you can
like us on Facebook at Reading Youth Athletics
or email Readingyouthaa@gmail.com
Practice Cancelled For Today, Oct 4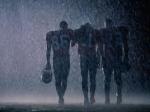 Due to rain, practice is cancelled for Oct 4.
See you tomorrow.
Games This Weekend 10/1 & 10/2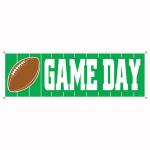 Saturday Oct 1st Games
Flag 1 and Flag 2 10am
@ Blue Mountain Middle School
685 Red Dale Rd Orwigsburg, PA 17961
Field behind the middle school
JV Mighty Mites 9am
@ Daniel Boone (Middle School)
1845 Weavertown Rd.
Douglassville PA 19518
Sunday Oct 2nd games
Mighty Mites 12:30am
Mites 1:30pm
Midgets 2:45 (approximately)
All games are Home (Reading High Pitt)
Players should be there 1 hour, before game
Help Needed
With our schedule of home games coming up we are asking anyone who is capable to help out at our home games. In order to be able to provide smooth games, great food, and memorable experiences for home and away teams we need help. Everyone here is a volunteer. We cannot do this alone. We can use help with setup, concessions, chain crew, tear down and in the booth. Volunteers are spread thin and things will go away without help. Even if it's for an hour, you're already there. What better way to help teach your child commitment and dedication? If you can help out at all on gameday, facebook us or come to the field house at Pendora. Or just show up Sunday at around 11am or anytime you can to get started. Let's be able to provide a great venue for all who come to Reading and are already here.
Thanks in advance!

Cheer Practice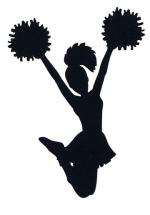 Cheer practice are Tuesdays and Thursdays 6-7 at Reading High Geigle.
Please bring a water bottle.
Thanks
Flag & Contact Football Practice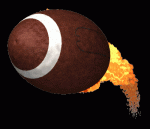 Flag & Contact Football practice at Pendora Park.
Contact Football practice will be Tues, Wed and Thursdays 6-8pm.
Flag practice will be Monday and Wednesdays. Flag will end at 7:30pm.
Please make sure there is a responsible person at practice with your child.
Do NOT block any garages! You will be towed. Bring your own water bottle and take it home with you! We will refill water bottles! Please clean up after yourselves.
Also if you haven't already please bring a copy of your child's birth certificate or take a picture and email to Readingyouthaa@gmail.com
Thanks