Games This Weekend 9/23 & 9/24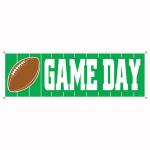 Games this weekend
Saturday September 23rd & Sunday September 24th
Saturday (9/23)
NO Flag games
JV Games at Van Reed
Still on
9am: JV Mighty Mite: Reading at Van Reed
10:00am: JV Mite: Reading at Van Reed
11:30am: JV Midget: Reading at Lincoln Park
Van Reed Wilson West Middle School
450 Faust Road
Sinking Spring PA 19608
Sunday 9/24
at Reading High School "PIT FIELD".
12:30pm-Mighty Mites
1:30pm Mites
3:00pm Midgets
Rules for the Pit Field, so please forward to all players, parents, & spectators:
1. The Pit is a smoke free facility.
2. Do NOT park on ANY grass area or you will be towed.
3. No gatorade is allowed on the turf. Water only
4. No spectators allowed to sit on the visitor's sideline AT ALL or in the end zones. Players or coaches only.
5. No sunflower seeds or gum allowed in the facility.
6. No pets in the facility
7. Please clean up after yourselves.
8. Nothing but good sportsmanship!
9. Please make sure no-one plays in the rocks
Please arrive 1 hour before starting time
Reading High Hall Of Fame
It's with great pleasure we announce Coach Sam Bryant our football director is being inducted into the Reading High School Athelic Hall of Fame. This will take place this Friday during the Reading High Football game at halftime. If you can please come celebrate this great achievement. There are more inductees being honored but I only put Sam's achievements we congratulate them all.
Welcome!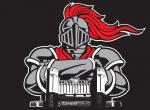 Reading Youth Athletic Program & Reading Recreation Commission are joining forces!
STRONGER TOGETHER!
&

Make sure you save us in your favorites to keep caught up on the latest news regarding Football, and Track!
Please see the about us tab to the left, for contact phone numbers.
To get upcoming information, you can
like us on Facebook at Reading Youth Athletics
or email Readingyouthaa@gmail.com
Reading Youth Football Practice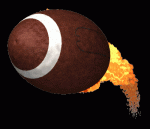 Reading Youth Football Practice for contact and flag.
Tues, Wed and Thursdays
Time: 6-8pm
Place: Pendora Park (1805 Forrest St, Reading, PA 19606)
Please bring your child a water bottle/container for refills.
1. Do NOT PARK IN FRONT OF ANY GARAGES! YOU WILL BE TOWED!
2. Clean up after your child/ children, and yourselves. Make sure all trash finds its way to a trashcan.
3. PARENTS STAY OFF THE FIELD. If you have questions pull a coach or volunteer aside AFTER practice.
4. REMEMBER EVERYONE HELPING IN ANY CAPACITY IS A VOLUNTEER. Treat them with respect.
It is extremely important to make sure you are here everyday we practice. We can't build without you being here! Please bring your own water bottle to start. More info to come out during practice. Hydrate, hydrate, hydrate!