Welcome To The Dance Page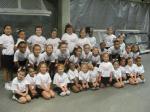 Dance 2021
As for now we don't know if we're able to have dance for 2021. We are waiting on the School District to let us know dates and location. We will keep you posted.
Thanks
Pin City Mat Girlz With Redknight Dance Team @ Sixers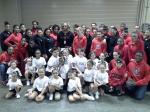 What a blast we had and an extraordinary experience! Special thanks to the RedKnight dance team for the invite.