WRESTLING
Wrestling practice will start Monday Nov 18 and be Mondays, Wednesdays and Fridays 6:30-8. At Reading High School shoebox gym. If there isn't school, there is no practice.
If you haven't already, please text RYWRESTLING (all Caps) to 41411 to be added to our text group.
Reading Youth Wrestling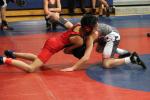 Wrestling is an excellent youth sport, which helps children of all ages:
Build self-confidence and character

Increase coordination, strength and flexibility

Set goals and strive for excellence

Develop self-discipline and other positive attributes that last a lifetime
Reading Youth Wrestling provides all of this, plus Excellent and Experienced Coaches – Whether your child is a 5 year old 1st time wrestler, or an advanced wrestler competing at a very high level, our coaches care about ALL of our wrestlers and will support everyone from practice to meets and tournaments.
You can fill out a registration at practices – please come early. Or you can still register online:
Wrestling is for ages 5-12 or up to 6th grade. $65
PRACTICES STARTS Nov 18

6:30pm @ Reading High School Shoebox gym
Wrestling
We have not started practice yet. We are waiting on the School District to let us know dates and location. We will contact all participants as soon as we know. Hopefully by the end of this week.