Wrestling Start Date
Reading Youth Wrestling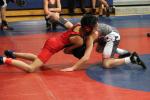 Wrestling is an excellent youth sport, which helps children of all ages:
Build self-confidence and character

Increase coordination, strength and flexibility

Set goals and strive for excellence

Develop self-discipline and other positive attributes that last a lifetime
Reading Youth Wrestling provides all of this, plus Excellent and Experienced Coaches – Whether your child is a 5 year old 1st time wrestler, or an advanced wrestler competing at a very high level, our coaches care about ALL of our wrestlers and will support everyone from practice to meets and tournaments.
You can fill out a registration at practices – please come early. Or you can still register online:
Wrestling is for ages 5-12 or up to 6th grade. $65
PRACTICES STARTS Nov 13

6:30pm @NorthEast Middle School
Wrestling Practice
Practice will start November 13, 6:30 p.m. and run until 8:00 p.m. (Tuesday-Wednesday-Thursdays) at NorthEast Middle School (1216 N 13th St). Please enter through the Auxiliary Gym.
When you enter, stop at the Registration table to check your wrestlers in. If you know of anyone still interested in signing up, encourage them to do so this first month of practice.
Check out the Calendar below for a list of preseason tournaments and regular tournaments.
If you have any questions, please contact Coach Fuentes at 484-334-3840.
Please stay connected through:
Like us on Facebook: https://www.facebook.com/ReadingYouthAthletics
Follow us on Twitter: @Rdg_Wrestling
From Cell Phone send RYWRESTLING to 41411
IMPORTANT NOTES ABOUT PRACTICE:
Homework is most important and comes first. Wrestlers should complete their homework before they attend practice.
If your child is sick please keep them home - same rules as you would for school. This is a contact sport and sickness can be spread easily.
Wrestlers should arrive 10-15 minutes before the start of practice to put their shoes on and prepare for practice.
Wrestlers should wear close fitting clothing (t-shirt, shorts or sweat pants) for safety and flexibility.
Wrestlers should wear wrestling shoes and bring head gear. If they do not have shoes just yet, wait until you see if we have some shoes available from our shoe drive before buying new ones. Also, you can wait to get headgear to see if we have some of those as well. They can go the first practice without shoes or headgear…
Wrestlers should bring a sports water bottle with their name on it.
Note: at no time may children run around the school and/or go into other school areas besides the gym and the halls directly connected to the gym. The school has no patience for this conduct and will not allow us to continue using this space if we abuse the facility.
Special NOTE:
For the safety of our wrestlers and to prevent skin diseases be sure that you and your wrestler adhere to the following:
Be sure your wrestler(s) shower as soon as they get home from practice.
Practice clothes must be washed after every practice. Clothes should never be worn a second time to practice without being washed between practices.
Only wrestling shoes are to be worn on the mats during practice.
Wrestling shoes are not to be worn off the mat. Be sure wrestlers carry their shoes in from the car, put them on when they get to the mat and take them off mat side at the end of practice. They should never be worn outside.
Spray wrestling shoes and headgear with a disinfectant spray regularly.
Please see a coach if your wrestler develops any skin rashes or problems.