Football Pictures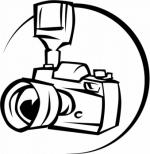 Football only
Picture day Guidelines
Please be on time! The group photo will not be retaken. Things will move quickly if everyone arrives on time and is dressed and ready to go. Please have your forms filled out clearly and money must be included in the form or your photos will NOT be taken no exceptions. Please have correct amount, may not have change. Credit cards are accepted for an additional 1.00 fee. Each character (letter) will go in a separate box on the form that includes hyphens etc… The photographer is not responsible for misspellings. The photographer will start promptly at 6 with the first team lined up and ready to go! Individual picture first then team. At Pendora Park, or could be changed inside to Northeast Middle School, due to weather.
9/9/2019- FLAG Coach Johnson team and Mighty Mites 7 & 8 year old
9/16/2019- Mites 9 & 10 year old
9/23/2019- Midgets 11 & 12 year old, FLAG Coach Colbert (LAST DAY)
Please come to be in team picture. There will be no retake days. If you cannot make your child's scheduled picture day you can come on another scheduled day HOWEVER, your child will not appear in their team photo. Forms will be given the Thursday before your picture time.

Back