2020 Football & Cheerleading Season, is cancelled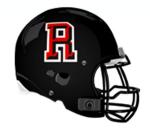 Hi all
The Berks-Inter County Youth Football League with eleven youth football teams, nine teams from Berks County, one from Lancaster Co. and one from Schuylkill Co. have canceled their season for 2020. Reading Youth is included in this League. This includes Cheerleading.
It is with deep regret that the Berks-Inter County Youth Football League is canceling the 2020 season due to the COVID-19 pandemic.
Out of health concerns and the well-being of players and families, coaches, volunteers, spectators and including game officials, we believe that the safety of all involved must be our first concern and obligation to protect.
Please stay tuned as we are working on some non-contact activities or football training that we could offer when we feel we can safely provide.
Thank you

Back