2021 Football & Cheerleading Season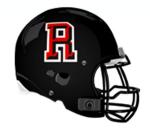 Hello all,
My name is Coach Bryant I am the Football Director for Reading Youth. We all know that this past year has been very difficult, but things are managing to get back to normal. Our youth fall sports season was set back but we would like to get back on track with your help. Reading Youth will be having fall sports sign ups very soon. That means Football & Cheerleading.
Our indefinite start depends on the participation from the City. So what does this mean? This means we need full participation from parents and players. Parents we need you to sign your child up as soon as we open sign ups. We need to see our athletes numbers so we can report to our league how many teams we have and what level so schedules can be produced. We also need MORE coaches & volunteers.
Unfortunately we had a few coaches retire and move on from youth sports. We need new, enthusiastic, high energy, determined, men and women that want to help young folks in the City of Reading succeed in life. WE NEED YOU!!!! Don't worry about experience just be willing to learn and willing to give your heart to these children.
Make sure you check out Reading Youth Athletics page on Facebook so we can keep you posted on what is next.
Thank you. We R Reading.

Back