TIGERS Baseball Jobs Open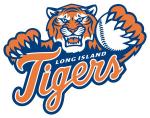 Spring 2019 / Summer 2019- All Age Groups

Immediate Opening(s) for New Fall 2018 TEAMS:
Head Baseball Coach and Assistant Baseball Coach - Long Island Tigers (Long Island, NY)
Location: Practices and Games throughout Long Island and NYC limits
General Requirements
Must Have Played College Baseball. Past Experience as a Baseball Coach at any High School/Collegiate/or Professional Level and Baseball Camp Coaching Experience. Knowledge of Baseball Rules for, but not limited to, National Junior Baseball League (NJBL), Baseball Heaven, Diamond Nation, Long Island Hot Stove League, Perfect Game, and National High School Federation, Ripken Baseball. Excellent Oral and Written communication skills. Ability to work well with others, from interns, players, and parents. Professional conduct, image and demeanor in a baseball setting.
Candidates must have good computer skills, including some proficiency in the internet, and Microsoft Excel and Game Changer. Available to work flexible hours including weekends, weeknights, and holidays. Some overnight travel may be required. Must have own transportation.
Canidates will be considered for coaching positions for Ages 8 through 18.
General Responsibilities
Coaches will attend Organizational Meetings including, league schedule meetings. Will be responsible for all pre and post game administrative duties as well as game day activities. Game day responsibilities include but not limited to, pre-game workout, preparing line-up, score keeping, and game statistic record keeping.
Note: when you apply for this job, you will be required to answer the following questions:
Do you have coaching experience?
Do you like working with children?
Are you familiar with baseball rules?
Do you have your own transportation?
Apply For Position
To apply for either the Head Coach or Assistant Coaching Position, please send an email requesting an interview along with your resume to:
email to: info@litigersbaseball.org