TIGER PROSPECT QUESTIONAIRE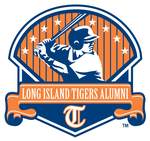 For information regarding our Programs: info@litigersbaseball.org
Note To Prospective Players
Do you feel you have what it takes to be a TIGER? The Long Island Tigers are considered to be one of the top New York - Tri-State Area and National College Showcase Teams competing with some of the finest showcase teams in the country. The Tiger's welcomes new talent, so please feel free to complete the following questionnaire located at the REGISTRATION Page. However, please understand that only talent at the highest level will be considered as a potential prospect and not all submissions will receive a response.
LONG ISLAND TIGERS BASEBALL, SINCE 1969
aka
NEW YORK SANDLOT BASEBALL CLUB INC.
FLUSHING TIGERS
LONG ISLAND TIGERS
Since 1969 - NABF Champions, Connie Mack Champions, AAU Champions, National Junior Baseball Champions, Baseball Heaven Tournament Champions, Diamond Nation Tournament Champions, Hot Stove Baseball Champions, Perfect Game Super25 Regional Champions, Game Day USA, Future Stars, many national, regional, and local tournament championships
- Dedicated to the development of young athletes, and provide them with the Opportunity to Succeed -
Contact us for:
registration@litigersbaseball.org
tryout@litigersbaseball.org
info@litigersbaseball.org
Executive Directors
Ike Goldstein - Chairman
Tom Hopke - Senior V.P. / General Manager
Mike Turo - Senior V.P. / Director of Baseball Operations & College Recruitment