Nassau Collegians Announce The Return Of Ray Negron As 2023 Season Manager
dated Jan 1, 2023
We are proud to announce the return of Ray Negron, long time New York Yankee Special Assistant to George Steinbrenner III, and currently Special Assistant to NYY President, Randy Levine.
Ray began his baseball life as a Bat Boy for the N.Y. Yankees in 1973 hired directly by Yankees Owner George Steinbrenner.
Ray was then drafted by the Pittsburgh Pirates in the 2nd round of the 1975 MLB January Draft-Regular Phase from New York City College of Technology (Brooklyn, NY) and played one season for the Gulf Coast League Pirates in Bradenton , FL.
Ray is a member of the International Latino Hall of Fame and the Ted Williams Hall of Fame for his humanitarian efforts with children around the country. Ray is an avid writer, publishing four children's books. His first book, "The Boy of Steel" was #2 on the NY Times Bestseller List and is currently displayed at the National Baseball Hall of Fame in Cooperstown. His third book,"One Last Time: Goodbye to Yankee Stadium", reached #1 on Amazon's Bestseller List. In 2012, he published his memoirs "Yankee Miracles: Life with the Boss" and co-wrote a children's holiday book with Yankees pitcher CC Sabathia. As a film producer, Ray developed the full-length animated feature film "Henry and Me", about a boy's magical journey as he battles cancer, based on his children's books. Voices for the animation include Richard Gere, Cyndi Lauper, Chazz Palminteri, Danny Aiello, Luis Guzman and Paul Simon. Ray is also the Associate Producer and co-stars in the film "Stano" starring Sofia Vergara and Joe Manganiello.
Additionally, Ray can be heard on weekends on IMPACT on ESPN Radio 1050am talking baseball and entertainment. His writes a weekly column for NY Sports Day, Newsmax and Baseball America.
PRESS RELEASE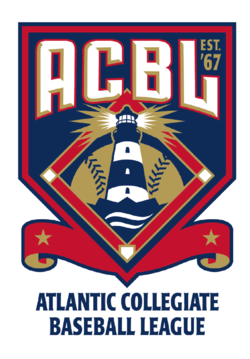 ATLANTIC COLLEGIATE BASEBALL LEAGUE
The Gateway To Professional Baseball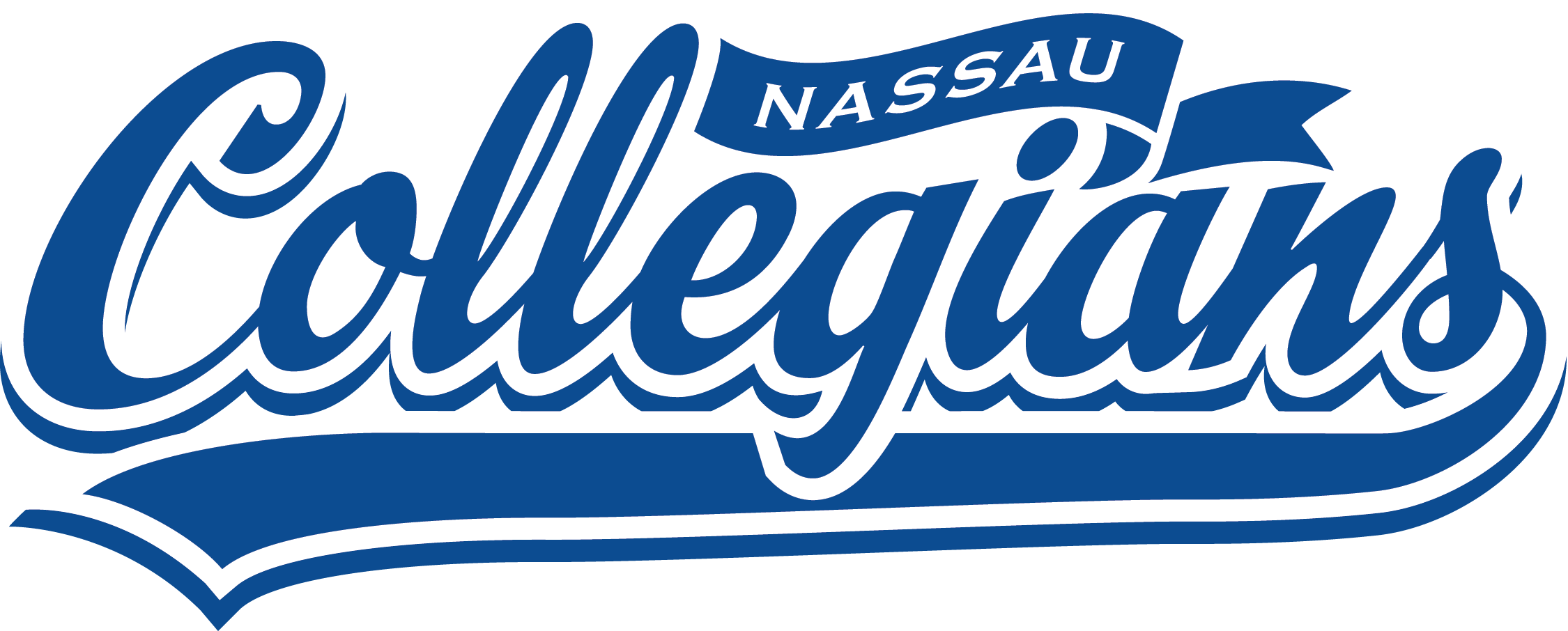 affliate of the
Long Island Tigers
JOIN THE KAISER DIVISION

The Atlantic Collegiate Baseball League was founded in 1966 by some of the leading baseball figures in the Metropolitan New York Area. Tony Russo, then varsity baseball coach at Long Island University, was managing a team in a summer collegiate league that folded in mid-season. He returned home determined to organize a league to serve college players in the tri-state area.
Rudy Riska (Downtown Athletic Club) and Jack Kaiser (St. Johns University) agreed to help form the ACBL. Early leadership also came from former Major Leaguers Jerry Coleman and Frank Torrre plus Hall of Fame Broadcaster Bob Wolff.
The purpose of the ACBL is to provide college baseball players with an opportunity to improve themselves and gain the kind of exposure necessary to continue onto a career in professional baseball.
The ACBL abides by NCAA rules and regulations regarding participation of student athletes in summer college leagues and is partially funded by Major League Baseball. The ACBL is a charter member of the National Alliance of College Summer Baseball (NACSB).
INQUIRE: College Coaches contact: ikegoldstein@litigersbaseball.org
2023 FALL PROGRAM AGENDA

TRYOUTS AND INVITES FOR THE SPRING/SUMMER 10U to 12u LONG ISLAND TIGERS EDP TEAM. -
Parents - Please register here.
"UMBRELLA & BANNER" TEAM OPENINGS ARE CURRENTLY AVAILABLE IN 11U & 12U AGE GROUPS FOR Fall 2023
General Manager or Coaches - Please email: ikegoldstein@litigersbaseball.org
TOWN PROGRAMS or Parent/Coached Teams Looking for Baseball Trainers -
Please email: ikegoldstein@litigersbaseball.org
Indoor Training on Long Island
Hicksville, LI NY

Merrick, LI, NY
established 1969
LIT Players College Commitments To Play College Baseball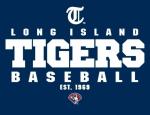 LI TIGERS PLAYERS MAKE COLLEGE COMMITMENTS TO PLAY BASEBALL
Johnny Catuisco / CF - Adelphi U - DII - GRAD CLASS of 2021

Michael Gardener / 2B - St. Joseph College (Brooklyn, NY) - DIII - GRAD CLASS of 2021

Hunter Goldstein / C - PACE U - DII / - GRAD CLASS of 2021

Liam Fodor / RHP - UMASS Boston - DIII - GRAD CLASS of 2021

Anthony Gentile / SS - Stony Brook U - DI - GRAD CLASS of 2021

David Michalski / C - Nyack College - DII - GRAD CLASS of 2021

Arnad Mulamekic / LHP - Siena College - DI - GRAD CLASS of 2021

Chris Cintron / RHP - Nyack College - DII -

- GRAD CLASS of 2021

Cole Zaffiro / RHP - UPENN - DI -

- GRAD CLASS of 2020

Anthony Foti / CF - Adelphi U DII -

- GRAD CLASS of 2020

Erik Altemus / RHP - Napa Valley College - CCCAA - Grad Class of 2020

George Giannitsanos / 2B - SUNY Maritime - DIII - GRAD CLASS of 2020

Max Benbenisti / RHP - Mt. St. Vincent - DIII - GRAD CLASS of 2020

Larry Lubchuk / INF - Nyack College - DII - GRAD CLASS of 2020

Chris Lubchuk / 3B - Nyack College - DII

- GRAD CLASS of 2020



Tom Skoczek / OF - SUNY Oneonta College - DIII

- GRAD CLASS of 2020



Passing Of A Local Legend - Warren Almond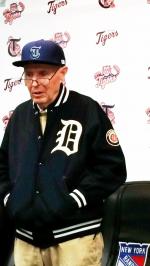 It is with deep regret to announce the Passing of Warren Almond (age 85).
As a former Detriot Tigers Scout, and co-founder of the Long Island Tigers (formerly Flushing Tigers),
Warren was a more than a Player's Coach, but a ture inspiration to all Players, Coaches, and Friends.
Warren passed, May 25th.
We Were Blessed to Have Him!
TWIB Notes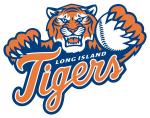 CONGRATULATIONS TO THE LONG ISLAND TIGERS PLAYERS SELECTED BY THE NY METS
TO ATTEND THE
NEW YORK METS
MIND & BODY WORSKHOP

LIT Players Sign MLB Contracts
CONGRATULATIONS TO
2021 - Omar Minaya

(LIT - Alumni '77) - re-joins as NY Mets Special Asst. to GM Sandy Alderson

2018 -

RHP Kyle McGowin (LIT- Alumni '07, '08) - MLB Debut 9/5/18 Washington Nationals

2017 - C BJ Lopez (

LIT -Alumni '12) - Rule 5 draft, signes AAA contract w/ Miami Marlins

2017 -

Kevin Pichardo, RHP (LIT -Alumni '17) - Free Agent Signing - Philadelphia Philles - James Monroe

HS

Coach Mike Turo - LIT Director and James Monroe Head HS Head Coach is the receipient of the Inagural (GNYSAA) Greater New York Sandlot Athletic Association 2018 Coaching Excellence Award Ceremony is November 30, 2017
SPECIAL HONORS TO LIT ALUMNI
LIT Alum Omar Minaya, Special Assist to Sandy Alderson, GM NY Mets) Inducted to the New York State Hall of Fame.
LIT Alum Russ Bove - Named MLB Scout of the Year (Toronto Blue Jays)
Long Island Tigers Players Continue to be Selected to Participate in MLB EDI Program.
Our Players, if selected, get a chance to improve their position with Former MLB players as their instructors at Historic Dodgertown (Vero Beach, FL). The reason why LI (Flushing) Tigers Players are selected is because to the long history and tradition the organization has with assisting and mentoring ball players throughout the New York Metro Area. With the long relationship with the MLBPA and MLB, LI Tigers have an opportunity to experience Professional Instruction with it's current staff as well as with Current and Former MLB Players and Coaches. Since 1969, LI Tigers Alumni have been drafted by MLB Teams and/or have been recipients of collegiate scholarships or awards.