LI Tigers Players In The Professional Baseball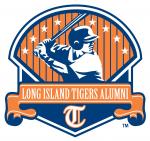 It is with great honor and pride that the Long Island Tigers celebrate the Major League Drafting & Free Agent Signing of Tigers Alumni:
2018 - LIT Alum '07, '08 RHP Kyle McGowin MLB Debut Washington Nationals 9/5/18
2017 MLB Draft and Free Agent Signings Player Updates
Kevin Pichardo, RHP - Philadelphia Phillies - Free Agent Signing - James Monroe HS
2016 MLB Draft and Free Agent Signings Player Updates
Jason Pineda, 3B - 17th Round - San Diego Padres - James Momnroe HS
2015 MLB Draft and Free Agent Signings Player Updates
Omar Minaya (Alumni '77) Former NYM GM - Named Special Asst. to Tony Clark, Pres. Major League Baseball Players Association
Alex Katz LHP - Chicago White Sox 27th Round - St. John's University (signed by LI Tigers Coach, Jose Bautista)
2014 MLB Draft and Free Agent Signings Player Updates
Alec Sole SS - Tampa Bay Rays 18th Round - St. Louis University (MO)
2013 MLB Draft and Free Agent Signings Player Updates
Kyle McGowin RHP - LA Angels 5th Round - Savanah State University (Georgia) MLB '18 Washington Nationals
Matt Soren RHP - Philadelphia Philles 19th Round - U. of Delaware
Matt Reistetter C - Washington Nationals Free Agent - Hofstra University
2012 MLB Draft and Free Agent Signings Player Updates
Will Carmona 3B - Philadelphia Phillies 11th Round - Stony Brook University
Pat Cantwell C - Texas Rangers 3rd Round - Stony Brook University
BJ Lopez C - Arizona Diamondbacks Free Agent - Grand Street Campus HS (Brooklyn)
2010 MLB Draft and Free Agent Signings Player Updates

Robert Haney SS 678th pick by the San Francisco Giants - fromU South Carolina Columbia.
Sean Nolin LHP - MLB Appearance 2013 - (Seaford High School) 186th by the Toronto Blue Jays from San Jacinto College North
Stephen McQuail 2B 906th pick by the Toronto Blue Jay from Canisius College
Justin Echavarria Catcher 1204 pick by the San Diego Padres from Stony Brook University
Henry Dunn LF 1500 pick by the Cleveland Indians from Binghamton University
2009 MLB
Reid Gorecki (LIT Alumni '88) - OF MLB Debut - Atlanta Braves
2003 MLB
Wayne Rosenthal (LIT Alumni '86) Named Pitching Coach Miami Marlins (World Series Ring)
2002 MLB
Don Cooper (LIT Alumni '74) Named MLB Pitching Coach - Chicago White Sox (World Series Ring) / Former RHP NY Yankees and Minnesota Twins
Reid Gorecki (LIT Alumni '99) drafted 13th Round - St. Louis Cardinals - 2009 MLB Debut Atlanta Braves
1987 MLB Draft and Free Agent Signings Player Updates
Doug Manfredonia, (LIT Alumni '83) Free Agent Sigining Los Angles Dodgers
1986 MLB Draft and Free Agent Signings Player Updates
Ike Goldstein, C (LIT Alumni '83) 16th Round Minnesota Twins - NYIT / New York State - All State Player of the Year (Catcher)
Anthony Pelligrino, SS (LIT Alumni '83) 19th Round San Diego Padres - St. John's University
Wayne Rosenthal, RHP (LIT Alumni '83) 24th Round Texas Rangers (MLB Apperance 1991) - St. John's University Pitching Coach 2003 Miami Marlins (World Series Ring)
1981 MLB Draft and Free Agent Signings Player Updates
Neal Heaton, RHP (LIT ALumni '77) darfted 2nd Round, 39th Overall Pick by Cleveland Indians. MLB debut 1982 thru 1993
1978 MLB Draft and Free Agent Signings Player Updates
Paul Gibson, LHP (LIT Alumni '77) - drafted 3rd Round 70th overall by Cincinnati Red '78 (MLB debut 1988 thru 1996)
Long Island (Flushing) Tiger Don Cooper Becomes Interim Mana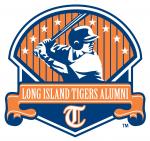 et al 2009
Long Island (Flushing) Tigers,
Don Cooper
becomes interim
Manager of Chicago White Sox
CHICAGO -- A contract extension for White Sox pitching coach Don Cooper became official on Tuesday afternoon with the announcement of a new four-year deal that preceded a two-game stint as interim manager in place of Ozzie Guillen.
Cooper is finishing his ninth full season and 10th overall as Chicago's pitching coach, having begun the task on July 22, 2002. He has worked under managers Jerry Manuel and Guillen, and soon will be practicing his craft for a third.
With Guillen released from his contract after Monday's 4-3 victory over the Blue Jays and bench coach Joey Cora apparently heading to the Marlins with Guillen, Cooper will run the show over the final two days. While Cooper is ecstatic to continue being in charge of the White Sox pitchers, there's a part of the 55-year-old native New Yorker that believes he could handle the bump up to the next level as the man in charge of a whole team.
"I've said this before: it's something I think I could do," Cooper told MLB.com on Tuesday afternoon. "Obviously, other than me managing winter ball, there's not a lot on my resume, but I believe I can do it.
"Being a pitching coach has always been my passion. But managing does intrigue me. You kind of daydream a bit."
There has been no talk between Cooper and general manager Ken Williams and/or chairman Jerry Reinsdorf concerning the managerial opening. Cooper believes handling the job is about more than Xs and Os or knowing when to bunt, when to steal or when to put on a hit-and-run. It's about handling individuals.
"You are creating a direction, or a feel," said Cooper. "I think it's about leading, and that's something I'm qualified to do. I'm curious, but I think they have something in mind."
Interest in the managerial opening created by Guillen's departure is nothing more than that on Cooper's part. He's not campaigning but simply expressing his confidence -- the sort of strength he has exhibited in leading the pitchers on the South Side over the past decade.
His enthusiasm in relation to the White Sox commitment is tempered by the departure of Guillen and much of the rest of the coaching staff that has been together for the better part of eight years.
"I couldn't be happier that my relationship with the White Sox, which has been so unbelievably fortunate for me starting 26 years ago, continues," Cooper said. "Don't get me wrong, this comes in the midst of some real sadness.
"Eight years together, that's a pretty significant chunk of a person's life, let alone career. I'm appreciative of the opportunity I had to work with [Guillen] for eight years in the clubhouse, eight years in the dugout, eight years on the planes and eight years in the hotels.
"But when something ends, something also begins. It's a new beginning for everyone. Personally, I will remember all the good stuff we went through. I'd like to think as time goes by, everyone will think about how lucky we all were and how much fun we did have."
First-base coach Harold Baines also had his contract extended, as announced on Tuesday, with Williams happy to have both return.
"Well, the pitching has been as consistent over the last decade from the best teams in baseball and that's a testament to our scouting department, to our player development department, to Don Cooper, directly in his direction," said Williams, who also has assistant hitting coach Mike Gellinger as interim bench coach for the final two games. "It's something that's well deserved and I'm happy, thrilled to know that he's going to be on board here for the next four years.
"Harold, same thing. Solid, professional and will take a greater role in the next coaching staff that's put together."
During the past offseason, when the White Sox denied the Yankees a chance to talk to Cooper about their pitching coach vacancy, Cooper had to briefly wonder about his future as the last year of his previous contract approached. Cooper doesn't want to talk about anything from the past, focusing instead on staying part of a family he has known for three decades.
Over that time, Cooper has helped turn pitchers such as Jose Contreras, Esteban Loaiza, Matt Thornton and John Danks -- to name just a few -- into viable forces. His focus won't change with the new deal.
"My job is about taking care of pitching, where the manager doesn't have to worry about pitching. He can focus on anything else he wants," Cooper said. "That's what I shoot for, making it a solid entity.
"White Sox pitching is the only place I know. We've done an incredible job for the last 10 years, and I want to keep it going. You ask if I'm happy to be back? Well, I never left and I feel awfully fortunate."
Scott Merkin is a reporter for MLB.com. Read his blog, Being Ozzie Guillen, and follow him on Twitter @scottmerkin. This story was not subject to the approval of Major League Baseball or its clubs.